Do you post the same content to all of your social media profiles to save time and to get it in front of as many eyes as possible? It's not serving you as well as you think and let me explain why.
You post a photo on Instagram and then you tick to be shared automatically to Facebook and Twitter. You figure, some people follow you there, some people follow you elsewhere, better keep all your profiles updated. That logic is legit, but what is convenient for you is not always in the best interest for your followers. 
When you share a photo from Instagram to Twitter, nobody will see the photo, only a link and if the photo description is longer than a tweet, it's going to get cut off and people can't read it all. Your followers have to click on the link, get redirected to another platform to see the photo and read the whole text to learn what are you up to. That's not very convenient for your followers, right? Make it easy for them and share the photo natively on Twitter with text short enough to fit into a tweet. If you want your photos to be shared automatically including a photo, there is an applet for that on IFTTT. However, be careful with automating too many of your actions on social media because your followers will notice.
Sharing a photo from Instagram to Facebook is a little bit better, as Facebook owns Instagram and it's optimized. However, if you post hashtags in your photo description on Instagram, the shared post on Facebook is going to include all the hashtags, which just looks lazy if you leave it there and don't edit it after posting. A trick overcome this is to post hashtags in the first comment under the photo on Instagram – they'll work the same way, but they won't get posted when shared on Facebook.
I know what you are thinking now – why do social media give this option when it's not a good thing to do? Because it's convenient to the user and the user is unknowingly promoting the platform. The same example with Instagram, on Facebook you see that it was shared via Instagram and on Twitter you have to leave the platform to go to Instagram to see the photo. See? They fight for users attention. Don't play their game, put your followers first. You are asking them for their time and attention, make it as easy for them as possible to do what you are asking them to do.
Also, it's not very strategic to share the same thing on all platforms because people won't have a reason to follow you on all of the platforms if you share the same thing everywhere. They'll follow you on the one that's most convenient to them and know they aren't missing anything. So if you want to build a following on all social media platforms, my advice is to share something a little bit different on each platform, or if that's too much work for you, then at least adjust the one piece of content to each platform. It's more work, but you'll be rewarded with an engaged follower base that loves what you share. And that's worth it!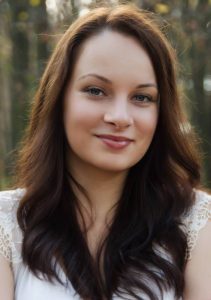 Lenka Silhanova is teaching actors how to thrive online. Lenka has written e-books Social Media for Actors and Twitter for Actors for Bonnie Gillespie's SMFA-U. In this e-book course, Lenka teaches actors how to network, create content and to promote their work in a way that doesn't feel like marketing. Lenka shares weekly Quick Social Media Tips for Actors videos on her YouTube channel. She's a former actress and blogger turned content creator and social media consultant with experience working in advertising agencies.
Comments
comments