By Lenka Silhanova
You may have been told by your agent, manager or by a casting director that you should use social media to promote your career. You've read all these "success stories" that actors were cast because they had a lot of followers on social media. So you created profiles and started promoting yourself like you've been told to do so… you share your demo reel, tell people to go check out your profiles on casting websites or to visit your own website. But what happens is that nobody's reacting to anything you share and your follower count is not growing either. That is really frustrating and you wonder "Is this social media thing just a waste of time?", right? 
Let's rethink social media! You should stop "promoting yourself" because social media is for a 2-way communication, not for 1-way broadcasting. Why? People search for content that entertains, educates or inspires them and otherwise brings value to their lives. They also want to connect with people who share their interest. Your actor marketing materials bring value only to you, which is why you're not finding much success when sharing that.
What should you do on social media instead of promoting yourself?
Start creating content and have fun with it because finally you have a platform where you can be creative on your own terms. As an actor, you are a storyteller and you can use social media as your stage. Just like theater, film, TV or radio, social media is a medium. Unlike the traditional media, social media has no gatekeepers and anyone can share content and build an audience that enjoys it. This in turn can bring you acting opportunities because you'll have a portfolio of work you can show and that does the promoting for you in the most natural way.
What kind of content can you create?
Most social media sites are focusing on video and that is the type of content that will serve you as an actor the best. If you want to focus on voiceover acting, you can start a podcast show and host it on sites like SoundCloud.
Tips for video ideas you can create:
Do you have a talent for comedy? Find a topic that suits you the most and film sketches.
Can you sing or play an instrument? Record covers of songs or create engaging sing-along videos.
Do you want to share your knowledge with other actors? Vlogs and tips for actors moving into your market can totally find a grateful audience.
Do you have a particular skill that you want to teach people to do? Create tutorials. They are among the most popular and searched for on YouTube.
Are you a book or movie nerd? Do reviews! People wanna know what's worth watching or reading.
Are you a parent? People often wonder what it's like to manage your acting career and be a good parent, share your experience. That's a hole in the market right there.
Are you into fitness and healthy living? Film workout routines and give out tips for healthy food recipes, tips for food to take on a crazy day running around the town between auditions. Recommend what to eat when prepping for a show, etc.
Love makeup, beauty or fashion? Makeup and hair tutorials are very successful on YouTube. Perhaps as an actor you love transforming yourself into movie stars or characters from movies. Or you could teach other actors how to dress and do a camera-ready makeup for auditions or self-tapes.
Do you love to travel? As an actor, you are in a great position to be a presenter as well. Create your own travel show and approach tourism boards to create videos for them.
What to choose?
The options are endless. How do you choose what is right for you? Tap into your passions that not only combine well with your acting career, but that you know you'd still be passionate about if you did them on a regular basis for a long time. It's best to choose one topic or niche and start creating content in that area. Don't mix too many niches or topics as it confuses your audience. A confused audience doesn't stick around to watch more. Once you've established yourself as a creator, you can start experimenting with different kinds of content and carefully analyzing your audience's response to that change.
So what can you take away from this article?
Stop only promoting yourself, start creating. (Occasional promo is fine, of course)
Content and stories with value for others have success on social media.
Choose a niche topic and create content in that area. If your content is all over the place, you won't build a loyal audience base that comes to you for a particular type of content.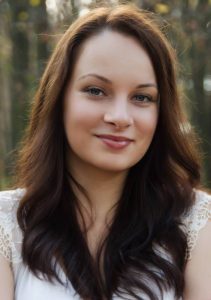 Lenka Silhanova is teaching actors how to thrive online. Lenka has written e-books Social Media for Actors and Twitter for Actors for Bonnie Gillespie's SMFA-U. In this e-book course, Lenka (on Twitter) teaches actors how to network, create content and to promote their work in a way that doesn't feel like marketing. She's a former actress and blogger turned content creator and social media consultant with experience working in advertising agencies. You can read more about good social media habits on her blog.
Would you like to learn more about how to use social media as an actor? Lenka written a 40 page e-book covering everything you need to know. Check it out at SMFA-U.
Comments
comments