"Casting is the biggest job, because once you get down to it, it has to be an equal exchange. Casting has to be about so many things: Do they understand the character's life? Do they understand the language, the environment, the relationships? Do they understand me when I ask a question or offer a direction? Are they intrigued by my offers or defensive towards them?" 
– Faran Martin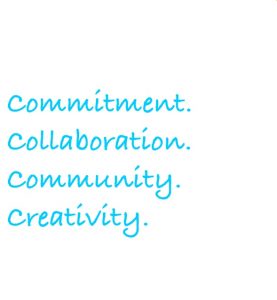 During our time speaking with the many talented creatives like you who make up the Casting Networks world the same feedback emerges time and time again: Commitment. Collaboration. Community. Creativity.
From LA casting offices to West End costume departments, we hear praise and passion for artists who are "a joy to work with", with "humility and kindness", artists who are motivated, expansive, driven by curiosity and craft.
"I learned very quickly when I started directing that of course I was itching to find out about the characters from the inside, but I had to detach my ego from the process. I had to be as open as I wished the actors to be, and be curious about each person's process."
Faran Martin is driven by this commitment to curiosity, exploring cross-contextual play through her stage-work.
"It's made me more aware as an actor of how exciting it is for a director when an actor is willing to be playful."
With her all-female Melbourne show Outside In now drawing to a close, the formerly Sydney-based director and actor shares her five top tips for success, both inside and outside of the casting process.
---
Theatre Angel: Welcome Faran! How do you approach the casting process?
Faran Martin: "Casting is the biggest job, because once you get down to it, it has to be an equal exchange. Casting has to be about so many things: Do they understand the character's life? Do they understand the language, the environment, the relationships? Do they understand me when I ask a question or offer a direction? Are they intrigued by my offers or defensive towards them? There are some things that will happen for an actor when they're nervous that undermine their true ability, so it is worth spending time with actors in an audition. Not hours, but long enough to discover something about them and to discover something about the text through them. My process is still evolving, and is different from project to project. I am big on discussing the text. I want to work with artists who will engage in debate and bring other material to the room to better understand the context. I also like to work physically. For instance, we had an Alexander Technique master teacher, Penny Macdonald, join us during Outside In and I observed the moments of the play in the actors' physical work that I had never seen in them before. Just as you may simply need to listen to the story, sometimes I need to just see it played out without the words."
TA: What excites you as a director?
"The director is focussed on so many more things than your performance. Stop thinking of it as a performance. Let that language exist for people outside of the process."
FM: "It's an actor's playfulness and energy that really makes me want to work, but I'm also excited by the text, mining it for clues and finding patterns. I sometimes just have to listen to the story play out, because I hear so much more than what I can read on a page. Environment is incredibly important to me, as it informs everything that happens in our lives. When a story really relies on its environment, when the actors really have a clear sense of where they are and why they're there, I could work on that forever. Hence for me, collaboration with designers is always very exciting."
TA: 'Film vs. Stage': Directorial thoughts?
"I found that when I stepped away from the rehearsal room as director to film as an actor for a few days, I was so much calmer knowing more about the big picture. I was less self conscious and more self-sufficient."
FM: "In terms of storytelling, I think you play a very different role as a theatre director to a film director. Once you have directed the stage show, even if you drop in from time to time or night to night and offer adjustments or reminders, the story belongs to the actors as far as I am concerned, so you have to make sure they understand the text as well as you do, not just their own part. Most actors will do that, instinctively, so it's easy to trust. With film, many actors watch a film back and go "oh! That's what it was really about!" Because as director, you get the edit. Cue evil laughter! I directed a short recently but had no say in the edit. It was an oversight on my part not to ask to be involved in it, because the story that came back was not what I shot. It was a lesson in both ego and communication!"
TA: Women in theatre: What do you see are the opportunities and/or challenges?
"It takes courage to make a statement in theatre."
FM: "The world is changing. During my time in Melbourne I have found myself surrounded primarily by female artists, producers, filmmakers and directors. I didn't have to go looking for them (which is how I know things are changing), they were just the people around me who I wanted to work with and who wanted to work with me. I was asked in an interview the other day what it had been like working on Outside In, where all roles are filled by women. I struggled to answer, because for me it is so normal. Generations before me would notice more of a difference. I also didn't want there to have to be a difference. Yes, it flitted through my mind as we built the stage and the seating banks, as we rigged curtains and lights and did all the mech jobs that in my experience working for professional theatres are always done by men, that this was very satisfying. Any woman who remembers her dad or her brother or her coach laughing at or denying her attempts to use tools or equipment or do something physically challenging would have felt that same satisfaction, I think. So I hope that culture can change."
TA: What future directions in theatre would you like to see?
"I believe bigger companies tend to cast the result so that they don't have to rehearse for as long. I'd like that to change. Rehearsal should be unpredictable and inspiring, rather than 'colour by numbers'".
FM: "From conception to rehearsal, to building the set to testing it all out; to wild panic two weeks from opening to inviting an audience along … all that is courageous in itself because it may not 'work'. As a theatre maker, you've sacrificed a lot to pull off this project. So it makes sense to leave some of your more extreme ideas at the door. What I would love to see is more collaboration between designers and directors – there are some great examples of this out there and I think at the moment they are the most rewarding. Because there will always be the stripped back, the simple storytelling, and that is beautiful, but if you have the opportunity, if you have something of a budget, find yourself a designer who can ask questions of the text and who has empathy for the story and who will challenge you. And for goodness sake give yourself a decent rehearsal period! That way you don't have to have it all planned out on day one. That way the story might get a chance to live."
---
Faran's 5 Top Tips for Success
Keep learning.
Go to scene study class, movement class, voice class, interviews, lectures, read books… as often as you can. Work with teachers or other artists you trust— if you're not enjoying class, chances are you don't trust your teacher. A lot of acting studios will let you audit classes to get a sense of the environment. It's worth doing your research, and for directors it's well worth your time auditing an acting class as part of your ongoing study!
Don't let your creative energy go to waste.
Your creative mind and your connection to your voice and body works differently when your creativity is being explored and expressed. I'm not quoting science, it's just an observation, but find out what wakes you up creatively and explore that for its own sake. I find great satisfaction in filming my environment and seeing if I can find my eye for a story. I see what I can hear in classical music, despite having no technical knowledge. When it comes time to audition or start making your own work, you're in a better place if you've worked outside of the limiting thoughts and opportunities available in many of our day jobs.
Offer your other skills.
I worked as an actor with a production company last year on a web series. I heard they had another series in pre-production, but when I read the brief I wasn't right for the roles. Instead, I wrote and asked to be a production assistant on the show. I am curious about all aspects of making art, and have now formed a very good relationship with the company. It's not so much the old adage of "it's who you know", it's what people get to know about you—that you work hard, are easy to get along with, will throw your ideas in the ring, can leave your offers behind when something else gets chosen, all of that. If I went to that company with an idea now, I have so much more context in which to pitch it to them and they know enough about me to know if it would be worth the risk.
Take care of yourself.
All of the time and on all fronts. Make your home environment conducive to the work you know you have to be able to do. And take care of yourself on set, or in rehearsal, and in class. Know your boundaries and be willing to speak up for yourself. Know who your allies are – both personal ones and who in the company or on the production team legally has to take care of you. Get to know them before disaster hits, if you can, so that you can talk to them if something isn't right.
Always bring your joy.
Why else would you do it!
---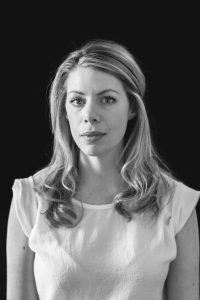 About Faran:
Faran Martin is an Australian actress and director. She is a founding member of 'North of Eight', a Melbourne-based artist collective (www.northofeight.com.au) and currently directing an all-female production of Outside In by Hilary Beaton.
---
Comments
comments