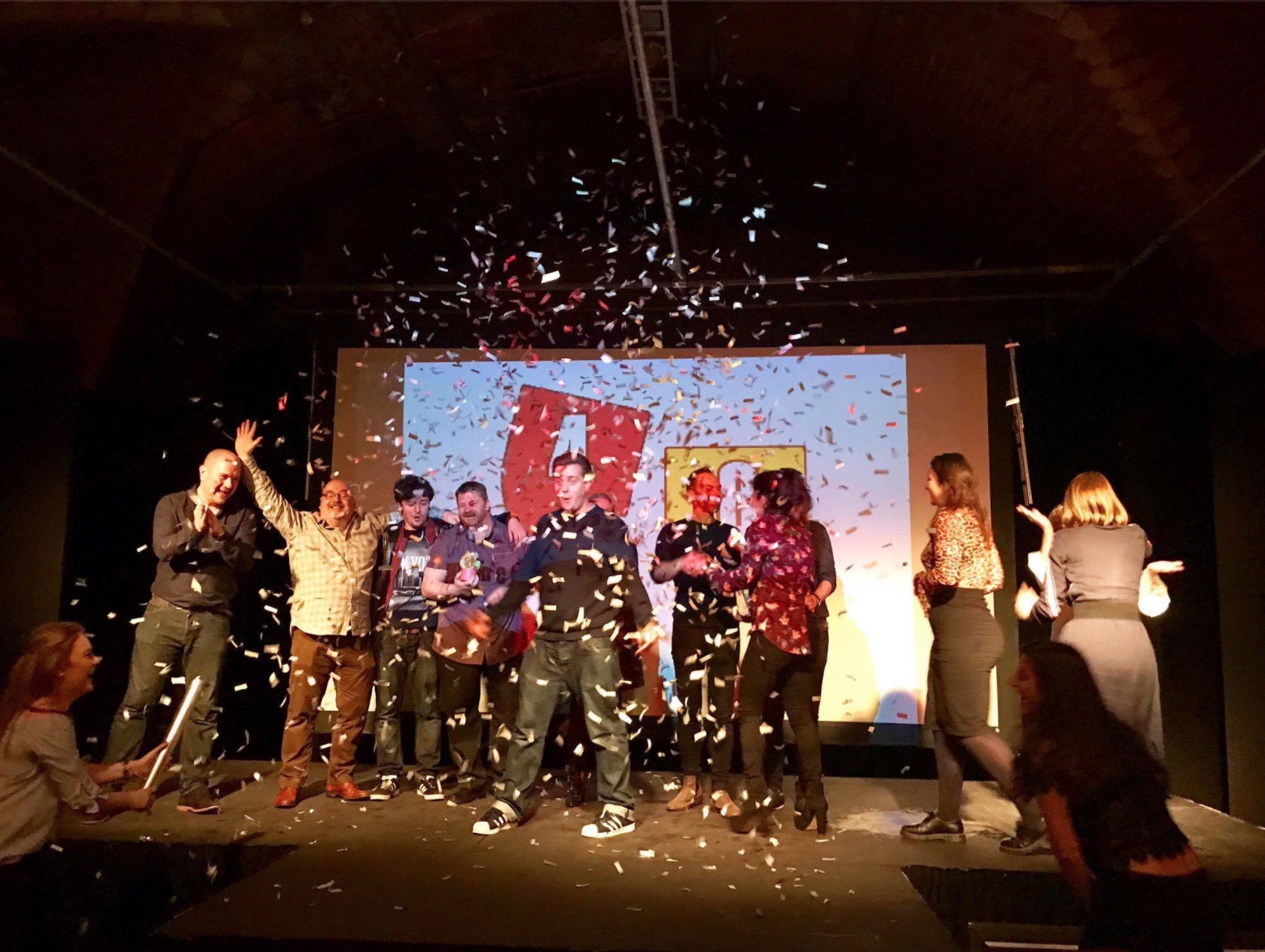 Last month Manchester Actors Platform saw the return of #MAP48 for its second outing after a very successful 48 hour short film competition last year.
Casting Networks speaks with MAP and the team behind the Best Film winner "Am Dram."
We would also like to congratulate LouLou Dayeh and Will Huntington, the winners of the Best Actor and Best Actress award, each awarded with a 12 month Premium account with Pro Services.
---
Casting Networks: Where did the idea for MAP48 come from?
Manchester Actors Platform: MAP48 sort of arrived many years ago as a crazy idea I had in London. Everyone had heard of the '24 Hour Plays' and 'Play In A Day' type competitions and events, but there was very little out there for films. When I moved back to Manchester it was clear to see there was a massive film community from indie, grass-roots film makers to established teams. Having done a bit of filming myself and enjoyed the challenges of it, it seemed like a good time to complete the initial planning stages and get the beast up and running. The beauty of it being that, as was proven with thee awards this year, experience isn't essential. This was key to us in structuring the event. Because some people have access to all the quality gear, we couldn't let that mean that they were a shoe-in for taking Best Film, so we ensure that the decisions made are not about where the film is in HD! We also want to encourage people to try out new skills—this year, Best Writer and Best Director both went to people who were doing it for the first time!

CNI: This is the second year of MAP48; what did you learn from last years competition?
MAP: Essentially, last year taught us that there is an incredible amount of talent out there and that the appetite for an event like this was greater than we could have envisaged, and so the first thing we did was make it every six months, not annually. Although Alex does all the admin and prep side of things, once we set those teams off on the Friday, we tend to go for dinner and have a good old chin-wag about who's working with who! The teams do the hard work. This time was bigger and partnering with MANIFF and KINOFILM was a huge incentive for our filmmakers. Next time we hope to continue to raise our profile, increase numbers, exposure, and the incentives. The dates are already in the diary for next time . . . August 18th – 20th. Get it in your diaries now!
---
Casting Networks: How did you approach your character, and how involved where you in the story development?
LouLou Dayeh: Approaching this role was through highlighting (not just my experiences, but a lot of actors' experiences) how I feel when I am or see others being being put into casting brackets. Then the joy of finally getting a role that truly challenges you as an actor. A lot of actors have the same issue of being typecast, and with the dialogue about diversity and challenging the typecast going on in the industry, it was a chance to air out the issue through comedy. I loved that the typecast for my character, as an Arab actor, was that I was being typecast as a lesbian instead of the down-trodden Arab woman or 'terrorist.' A lot of actors, after the screening, told me how they are always typecast as certain characters because of their "lesbian" looking hair or the way they chose to dress. In terms of the story development, other than giving my background and putting my own touch to the character, Paul, Tom, and Johnny were the ones behind it all, and I am very grateful for what they came up with.
Best Film – Am Dram
[youtube https://www.youtube.com/watch?v=1ILGBuyC6c0&w=560&h=315]
CNI: What were the biggest challenges you faced in making your short film in 48 hours?
Tom Barker – Director of 'Am Dram': Making a film in 48 hours—time is obviously not your friend! Right from the beginning, at 7pm, there's an urge to just get out and make a start on the film, but it was really important for me to sit down with the team and get to know everyone. That way we could plan out a few different ideas and pick the best one to run with.
On day 2 we ran into a few issues, the biggest being that our microphone had started to emit a buzzing sound, meaning we had to re-take a few shots from the morning. Whilst it worried me that we were falling further and further behind schedule, it was vital to remain calm and keep a positive attitude with the team, so everyone didn't start to panic. Fighting off the tiredness late into the evening of filming on Saturday night was tough, but when we finished filming at midnight it was a relief that all we had to do was cut the story together on Sunday.
I started the edit around 7:30am and had a rough cut ready by midday; knowing what scenes required pickups meant we could all meet and grab the last parts we needed to, just leaving a few hours to polish everything as best we could. We submitted the film at 6:30pm, half an hour before the deadline, and went out for pizza before the screening.
Paul Holliday – Writer of 'Am Dram': As the writer, for me the biggest challenge was probably making it as simple and easy to follow as possible, as with five actors it is easy to create something very complex and go over the time limit. Also, to create a story and have every character have their own journey and allow that to show within seven minutes, as it is very easy to have one or two characters slip into a plot device and just feed exposition, but I think we handled this well within the film. I think within the first night, it was key to manage the group in a certain way, as when you open up an idea and get a discussion going, there can sometimes be too many ideas. I know as both an actor and writer, that actors are very creative and eager to contribute to ideas, but you have to be wary that you only have seven minutes maximum to tell a short story.
Another big challenge is, once you've handed the script over to the director, you do not get in the director's way, as your vision of the script may be different to theirs, and it is unfair to try and impose your vision into their work, as that's their role. However, on this occasion we were both on the same wavelength, and interpreted the script near enough the same way.
Stephanie Alcock – Actor in 'Am Dram': Quality of sound was a huge obstacle at times; filming in echoey rooms, the passing of trams, and the general hustle and bustle of city life delayed us at times (not ideal, especially when on such a tight deadline). 
Performing a comedic genre proved challenging, as the pressure of making an audience laugh at moments you find particularly hysterical was quite intense, especially when you watch the finished product back alongside fresh eyes. Having full faith in our trusty writer and director helped us deal with these challenges to the best of our ability and just laugh our way through the whole process!
Comments
comments