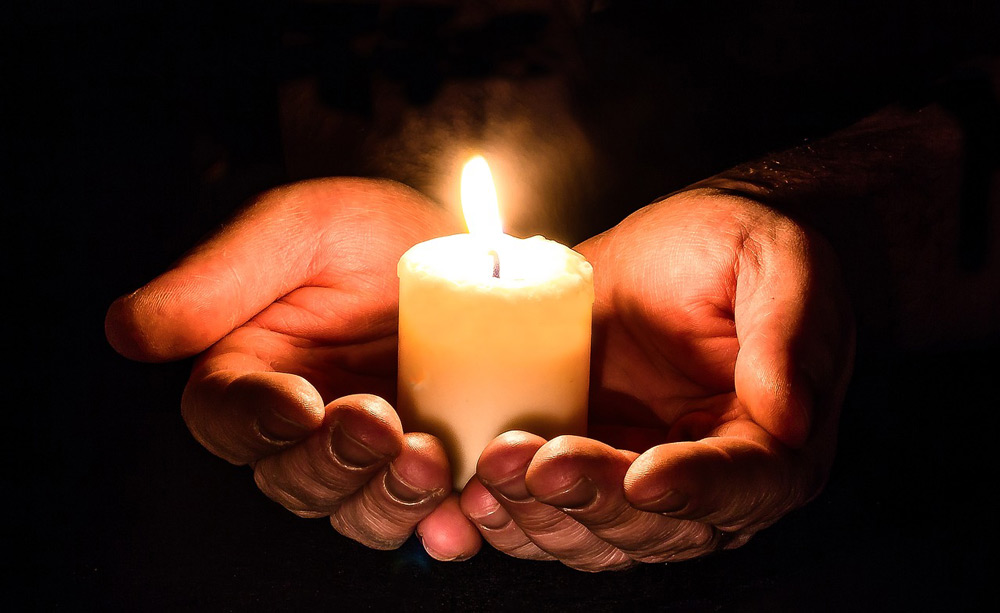 QUESTION: My daughter loves to act and I want to encourage her, but I also would love for her to stay humble; is that even possible in the world of acting?
ACTOR: Not only is this possible in the world of acting, but also in a world that is often tainted with big egos and a "me generation." It does start with "Me"—not the Me that wants everything for me, me, me, but the one that wants to give everything away in spite of Me—for what we give, we get.
---
True humility is not thinking less of yourself; it is thinking of yourself less. – C.S Lewis
I absolutely love this quote and feel that especially with where our world is today, humility is a lost art. Yet I stay hopeful, for all good things come to those who are humble. I've witnessed it in my everyday life and on reality shows like The Voice, American Idol, and even The Bachelor. Humility wins over ego every time, hands down!
What does humility look like? To me, it's witnessing the authenticity and vulnerability of someone's story. It's raw and beautiful, and can be felt when someone is just being true to who they are. Their story matters, it connects and stays with us—we want them to win in life! My first agent in Los Angeles gave me some of the best advice: "Make sure you have a life outside of acting, it makes you that much more interesting not only as a person, but as an actor. Then all you have to do is show up and show off your life."
I became aware that my life was not just about getting what I want, but sharing what I have. I learned that it takes just three acts to set the stage for the humble actor.
Three ACTS that set the stage for the Humble Actor
1. Acts of Giving
I've shared this story before, but it's worth repeating. When we get the opportunity to go to an audition, who doesn't want the job, right? I mean, why else would you take the time to learn the script, wear the appropriate outfit, show up on time and so often travel across town?
It can be intimating when you walk into the casting room to a roomful of potentials all vying for the same role. I've had fellow actors whisper behind my back, look me up and down, and completely ignore me. This behavior can make you feel insecure if you buy into it. I've also heard actors say they hope others will not do good, so they stand out. Let me just say ego does not stand out, more often than not it gets kicked out! Having worked for a casting director before, when it's between two very talented actors, the one that wins the role is the one that won their hearts—the one that was humble, appreciative and kind, not in a "fake way," but in an authentic way.
So here I was waiting to go into the audition room with a few other actors lined up at the door. The girl next to me started to share how much she needed this job. Her rent was late, bills were piling up, and nothing seemed to be going her way. I could feel the tears she was so desperately trying to hold back, yet there was a warmth and sincerity in her voice. She was real and authentic. In that moment, I don't know what came over me, but I told her she was going to do great and they would love her, then silently prayed as we walked into the room that she would book the gig.
Guess what? I ended up booking the gig and when I got to set, I saw that she did too! We do get what we give. If you want abundance, give abundance. If you want love, give love. If you want the job, give it away!
2. Acts of Gratitude
Be grateful for every audition you get, knowing everyone in the casting room would love to book the job just as much as you would. When it's your time, you will book it, and when it's not, its someone else's time. There is enough to go around! Think "lack and limitation," and you will get lack and limitation! That last episode changed the way I walked into a casting room. I bless everyone in the room, hoping all their hard work pays off, including mine.
Gratitude begets gratitude. The more thankful we are the more we have to be thankful for.
3. Acts of Kindness
You know when someone just gives you the gift of their smile and a simple hello, how that can change your day? That's all it takes! I love to compliment someone everyday. I can't tell you how many times I got to know someone just by starting a conversation—another lost art: talking!
I also love to send cards (yes) in the mail, and I love getting them. It takes so little to make a big difference in someone's life.
Life is a stage and we are all actors, but it's the acts you perform that will make you or break you!
I look at ego as a mask we hide behind in fear of being vulnerable to our own story. As an actor, we wear different hats, but don't mask that which shines your light, gives you grace, and shows off your acts of giving, gratitude, and kindness.
Be humble, it's the best role you'll ever book!
---
DO YOU HAVE A QUESTION FOR KAREN? SHE WOULD LOVE TO SHARE IT IN HER NEXT BLOG!
Comments
comments