HEADSHOTS that BOOK!
Andy Rooney is much more than your typical headshot photographer, he is a painter, has a BFA for digital imaging and photography and was a professional advertising photographer in Miami.
Taking headshots is like painting a picture. I pull the personality out of the talent into my canvas, using hand painted backdrops and my concept of how I see things with light and color as my photography comes into play to find my hero shot.
Here is our conversation…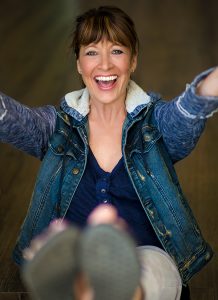 KAP: When it was time for new headshots, I knew you were my go to guy! Anyone that looks at your wall will clearly see why you are so different. I didn't see that typical business or commercial shot, I saw the person for who they were, fun, vibrant, sexy, cool, while still being a CEO, doctor or mom next door. That is a gift. Being in the business for over twenty years, I can honestly say, you truly know how to capture a person's personality. It felt like I knew the person on the wall even though I've never met them, which is what casting directors and agents are looking for, the Real You!
ANDY: People need to have the personality behind the shot. I know what background goes with people's skin tones and their energy, and when that energy pops you got the hero shot! A hero shot gets people's attention, like when you are on the floor, there is so much energy! Casting directors and agents like to see fun, blues, reds and things that pop! I'm big on colors.
KAP: I can only imagine the thousands of headshots casting directors and agents look through, and when a photo pops, they will stop!
ANDY: Life, colorful, visually your eyes goes to that picture. Karen is popping off the page, she looks like a flight attendant!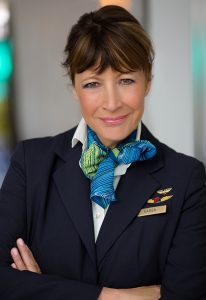 KAP: I think it's great when actors bring in wardrobe that fits them, literally!
ANDY: There's a whole art to picking the outfit. I like to see variety. Suit shot is more than one look. It could be a strict CEO or pleasant lawyer. Take off the jacket and you got blue collar, get rid of the tie and you got cop or hipster, maybe add some glasses and you got a comedy shot. I enjoy going that extra mile to get the hero shot by choosing the color of the outfit with the right backdrop then getting the right vibe, tough guy, cop or CEO. There are so many looks in one look!
KAP: Have you seen an increase in auditions for your clients after they've shot with you?
ANDY: I see tons! This one actor wasn't going out at all, then after I shot him, he started getting tons of auditions, four episodic auditions, a new agent and is On Avail for a job now!
KAP: That just proves what a hero shot can do!
ANDY: I'm not just taking the photo, it goes past to the post. I have a huge screen and I custom correct everything. I love it! I make sure the eyes are sharp, get rid of the blurs and blinks. I give my point of view, select my favs and allow the client to choose their favs. I stand by my headshots!
KAP: When is it time for an actor to get a new headshot?
ANDY: When they don't have anything exciting happening. One of my pet peeves is when an actor says they have no money and will get new headshots when they get booked on something. Well, you're not going to get booked if you're not going out! Actors have to understand that they can make money off their headshot, so forget about the spa or that Vegas trip and put the money into what will bring you money.
KAP: Plus, your headshot session is very affordable.
ANDY: I keep my prices very affordable to help the actor. I understand the process, the retouching and printing and posting on different sites, LA Casting, Frontier and Actors Access. I also shoot out of my home studio, which is all natural light, in Long Beach, so I get it's a drive.
KAP: Well, it's worth the drive, plus parking is free!
ANDY: I want my clients to book, to get auditions instead of just shooting headshots.
KAP: You taught me something valuable, a good headshot doesn't just get you in the door, it's used again to match you up with your audition.
ANDY: They are going to use the headshot, the tape and the rest of the actors they are comparing you to, so, yes, it comes into play again. Karen has so much fun and life, I'd rather have her on set. We want professional, nice and life behind the person, not grumpy, hard to get along with.
KAP: That's so true! I remember when I worked for a casting director and it was between two equally talented actors and the one that booked the gig was the one the producers got a better vibe from!
ANDY: They want a smooth sailing set.
KAP: Your set is smooth sailing and it's so much fun! You're easy going, so you can't help but be you when you're shooting with you!
ANDY: Thanks, I just love what I do, it's like working a scene, getting a variety of expressions, creating a vibe and shooting it to get that hero shot.
KAP: Anything you'd like to say to those actors still debating about getting a new headshot?
ANDY: 100 Percent get a good headshot. It's your calling card for your business. You can do so much with a good headshot, blog with it, make it into a glossy postcard. It's going to get you called in. Also, communicate with your agent or manager, work with them to see what they need. If you don't have an agent or manager, then it is definitely time for a new headshot.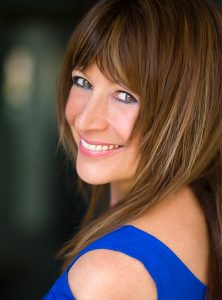 KAP: What should an actor look for when viewing potential photographers?
ANDY: Look at their site and all the shots as one. Is it all the same person? Only 5 people with a variety of looks? That can be a red flag. Are they only shooting men, women, Caucasian, ethnic? Can they shoot kids? Don't even look at cost until later. Don't go to the most expensive. You want the best quality that looks the most expensive. Look at their social media. For me, it's not about getting money. I would love for my clients to book, make money off my shots and tell me so I can post it!
KAP: You can post this one, it's one of my favs!
ANDY: You're ON THE WALL!
Don't be OFF THE WALL, You can find Andy Rooney in these places!
Exactdigital.com
Instagram: Exactdigitalphots
Facebook:
Andy Rooney Digital
---
DO YOU HAVE A QUESTION FOR KAREN? SHE WOULD LOVE TO SHARE IT IN HER NEXT BLOG!
Comments
comments