This week Casting Networks caught up with the folk at Outward Film Network (OFN), a Midlands and London based filmmaking organisation that boast support for low and no budget filmmaking. Their remit is to support all those filmmakers who can't reach the general population because they just don't have the funds or support. What a great idea. So here we talk with one of the founders, Matthew Simmonds, about what they offer, how they can help actors and filmmakers, and what's coming up for OFN.
---
Casting Networks: So can you tell us a little about Outward Film Network and how it came to be?
Outward Film Network: The Outward Film Network was setup to support, produce, and promote films shot on a no/low budget. Heading Outward is Matthew Simmonds, David Woods, and Phil Slatter. We've been making movies (short and feature) and writing about film for over fifteen years.
Outward looks to embrace an approach to making film that's often considered as being amateur or "student" filmmaking. We don't think it's beneficial to be catagorised, we can't afford to compete with indie films (20k + budget), and to be catagorised as amateur creates an even greater disconnect. Influenced by movements such Dogme 95 and mumblecore, we like to discuss and make films that don't fall into the "indie" or "industry" category.
The Network started up as a Twitter account and gradually grew to Facebook which eventually led to the creation of our website.
We also support and promote students and younger filmmakers/writers looking to gain on-set experience.
CNI: We love that you promote 'zero/low budget filmmaking.' What do you think this means in terms of the actual amount spent, and what it means to the team making the work?
OFN: It might sound romantic, but a zero budget represents something more than not having budget. It represents collaboration, community, and productivity. If we can make a film without spending any money, then we see it represents strong script that embraces what's available to us in terms of location, cast, and crew.
In terms of actual spend, we offer travel and lunch. This, however, is something that the writer would consider in the writing process. Use local talent/friends as actors/crew, use whatever kit's available, try and use natural light—all these aspects allow for films to be shot on a budget as close to zero as possible. We don't look to make money from the films, so our motives are more focused on being productive.
If anyone comes to us looking for experience, then we're happy to help. We don't want to manipulate, we don't want to mislead, and always remind people that this is collaboration. If someone has issues with this, then we'll move on and go our separate ways. We want to find and work with people that enjoy and are invested in what they're doing.
We make sure all our scripts can be shot with no budget; it's a discipline that makes you a better writer and we hope we meet and collaborate with like-minded people along the way.
CNI: You also interview lots of actors and filmmakers as part of the organisation. How do you choose who you interview? (And can people approach you to be interviewed?)
OFN: We choose people that interest us and can offer an insight into their motivations and the realities of filmmaking. Who we interview is varied; we have no specifics. We're looking to cover all aspects of film—this includes filmmaking (actors, writers, directors, crew), film discussion (podcasts, critics), and even film distributors/festivals. We want to discuss film from various perspectives and not just the creative.
We also want to create a platform to help promote aspiring filmmakers and actors. We aim to find a balance with the interviews that show a mix of talent. It's great for younger actors/filmmakers to be seen alongside more experienced names and this might even spur them on to more success.
And yes, we're happy for people to approach us for an interview. (Email matt@outwardfilmnetwork.com for more details.)
CNI: We love that you're also based up in the Midlands, rather than just in London. What is happening up there and do you think this is a step in the right direction to creating even more opportunities for the folk outside of London?
OFN: Yeah, it's important for British cinema to show diversity in the films that are getting made. We believe in "write what you know," and when you think about it from this angle it's key that all parts of the UK is represented. The East and West Midlands has a vibrant filmmaking community that's collaborative and highly productive. I'm pretty sure the same can be said for London, Manchester, Newcastle, and Brighton—it's great to see!
There's a common assumption that talent needs to look elsewhere to develop, and we think it'll benefit the talent and the film industry to offer regional opportunities and recognition.
CNI: We have a lot of actors reading this who are starting out in their careers. What do you think are some of the key things actors can do to help get ahead in this very competitive environment?
OFN: From a director's perspective, I'd say it's important for actors to go and watch as many films as possible. And not just films that are playing at the multiplex—explore world cinema and film history; see acting developed during the silent era; see when and why improvisation can benefit and when it can hinder a scene; see how the French New Wave stylised performance; see how contemporary Greek cinema is all about what's not said; see how Von Trier's aggressive approach manifests physically and mentally.
There's a history of performance that can benefit actors of all levels of experience. I think it's important to find an organic/natural approach to performance and I think having a good knowledge of film can only help you on your way.
CNI: As a filmmaker yourself, have you got any exciting projects coming up or that you've recently shot that you'd like to share with us?
OFN: We're currently halfway through shooting our first feature called Junction 6. This is pretty much taking up most of our time at the moment. We're also collaborating with Red Mosquito Film on a short film called Pilgrim.
We did receive some good news recently though—we won an award for our short film @MovieGeek at the Canada Shorts International Film Festival. This was very much appreciated!
CNI: And for the filmmakers out there who want to make their first short or feature film on a low or zero budget, what do you think are some of the key things to remember, or account for?
OFN: The idea is key. Discipline yourself to writing something that you can shoot immediately and doesn't require a period of crowdfunding/investment. Think about what camera gear you have—if you only have your camera phone, then shoot and edit on that; if you have no sound equipment, tell a story without dialogue; no lighting kit, tell a story that takes place outside. Upload to Vimeo/Youtube and make sure you share online, use social media (daily) to promote yourself and the film. Sites like FilmFreeway have also simplified the festival submission process, which is a great advantage to filmmakers.
It's easier than ever to make a film, however, the only way you can fully take advantage of this is by having the right idea and script. You will know if the idea isn't working and you need to acknowledge that not all ideas are going to be a success. But the idea is key!
Simple steps, but they can play a massive part in your filmmaking development.
CNI: If people wanted to volunteer to get involved or find out more, what's the best way they can do that?
OFN: People can contact us via our website or social media—Facebook, Twitter, Instagram or Youtube—and of course email: Matt@outwardfilmnetwork.com
CNI: And finally, what exciting things do you and the team at Outward Film Network have coming up?
As mentioned previously, we have a feature film in production and a short film in prep. We're also looking at creating more video content (video interviews/video essays) that'll allow us to continue this no/low budget filmmaking discussion.
We have many goals for 2017 including exploring the idea of setting up a Outward Film Festival so watch this space!
---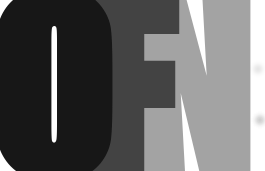 About OFN: The Outward Film network aims to connect filmmakers across the Midlands and London; we promote zero/low budget filmmaking of both shorts and features. The network covers all aspects of production and can provide support for both actors and filmmakers. We also provide opportunities to local aspiring filmmakers and provide a platform for collaboration and development.
Comments
comments