Mithila Gupta is an Indian-born, Aussie-bred screenwriter that is quickly emerging as one of our best new talents. Her devotion to creating honest, culturally diverse characters in the landscape of Australian film and television, one that has largely been dominated by older, white males has ensured she is not only in demand for her fiery ideas, talents and spirit but that she also a breath of fresh air.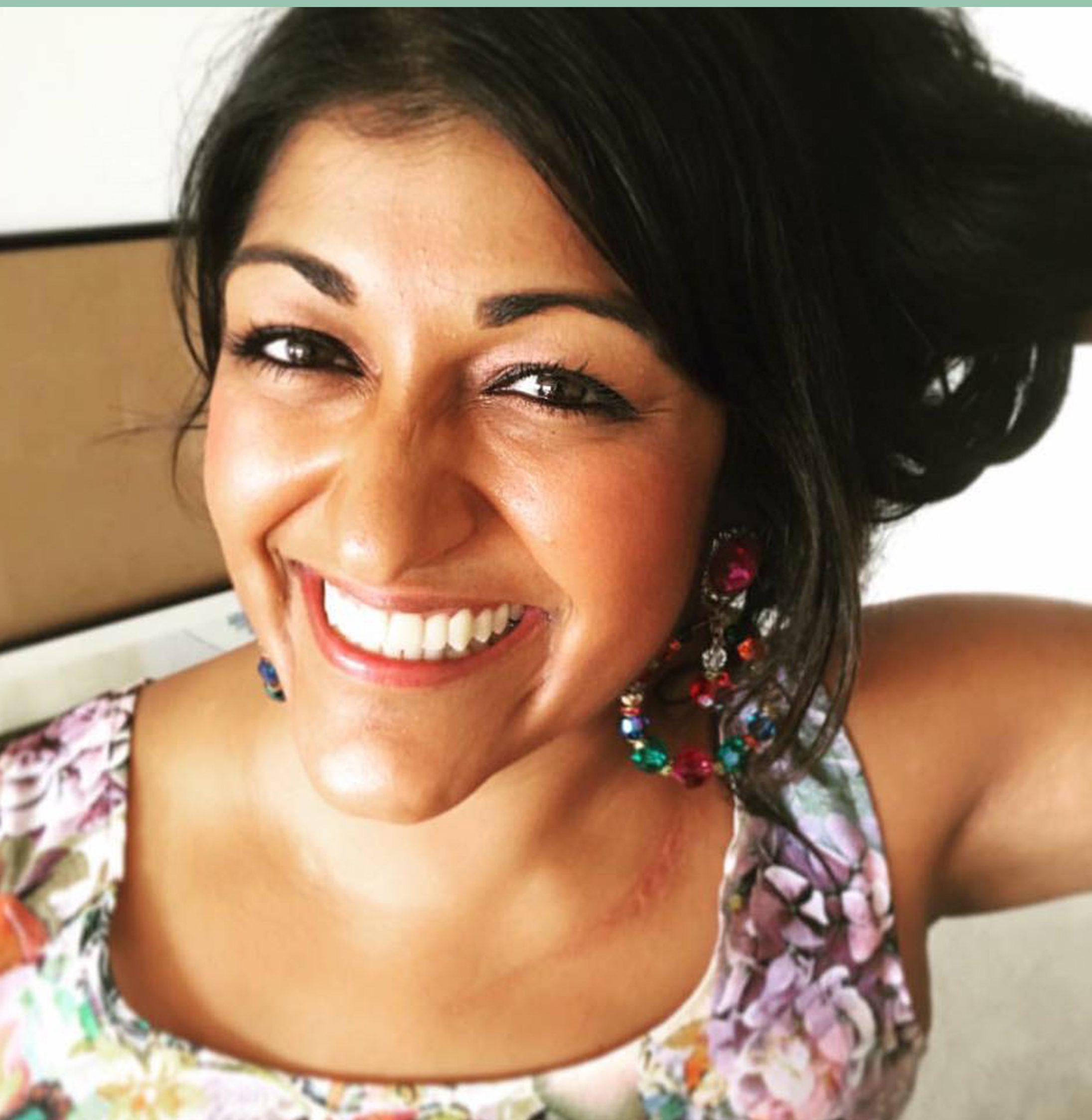 She broke into screenwriting after landing a job writing for Neighbours where she was responsible for introducing the first Indian family to Ramsay Street, an important moment for diversity on Aussie screens. Since this Mithila has gone from success to success. Her impressive resume includes writing for Aussie favorites such as Winners and Losers, Home and Away, Trip for Biscuits and Cleverman.
Her commitment to writing culturally diverse characters for our screens is a driving force in Mithilas work and something that she describes as a 'joyful focus.' This focus is made clear in her own projects that include not only a Bollywood Australian feature film but also a comedy television series in development with Sticky Pictures.
I was fortunate to have sat down with the ever-talented and inspiring Mithila Gupta to discuss writing the truth in the world of onscreen fantasy and the importance of writing culturally diverse characters for our screens. Our interview reminded me of the power of words and the importance of telling diverse stories in the limitless landscape of our imaginations, as always I hope it inspires you to create.
'The true alchemists do not change lead into gold, they change the world into words.' – William H Gass
——————————————————————————————————-
Why screenwriting?
I've always wanted to be a writer. I find it really fulfilling… Creating characters, twists and turns, finding emotional depth and purpose – its kind of a version of therapy you get to share with the world!
The 'screen' part came from my childhood, I think. Film and TV have formed such a massive part of my identity. Growing up a little Indian girl in Australia, I turned to Bollywood cinema to access my culture. So I've always idolized screenwriters and stars… anyone in the film business. I also grew watching my parents (the greatest stars in the world) working their butts off to give me a bright future. They inspired me to follow my dreams no matter how crazy they are. So here I am.
You were in the story room at Neighbours and introduced an Indian family to the famous Ramsay Street. As an Indian born and Aussie bred female writer, what was that experience like and what did you learn?
It was a fantastic experience. I found most people were excited to tell fresh stories about a culture we haven't seen on Aussie screens in any depth. For me, it was so exciting to finally share stories of my upbringing and culture. Such tales weren't around when I was growing up in Australia, so it really felt like I was part of something special. And all our Indian family friends – and the greater community – were chuffed to be represented. A part of me wishes it wasn't such a big deal – but I guess we've got to start somewhere!
I learnt so much from my time at Neighbours aside from the Indian family too. It's one of the hardest jobs in the business if you ask me – plotting six episodes a week, year round. It teaches you resilience, how to collaborate, take criticism, give productive feedback and not be a jerk even if you're exhausted! I'd recommend time in the Neighbours story room to any aspiring TV writer.
Your work has a strong focus on cultural diversity, why is it important to you that we tell diverse stories in film and television?
Because I believe the content we watch should reflect the world we live in. It's that simple. We need to stop and look around. If we're not infusing our stories with truth, then what's the point in telling them? Also, this doesn't mean sticking "diverse" people in the background. It means giving all people the privilege of POV… Of being the main players.
We all have distinct, interesting, funny, sometimes heartbreaking experiences of this crazy world. To only tell these stories from a particular viewpoint means robbing ourselves of killer characters and possibilities. I don't understand why this has been the case for so long. But of course, times are changing!
As a writer, often freelancing and working from home, where do you find the motivation daily to write and stay focused?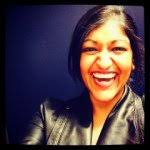 The desire to succeed. For me, for my parents. I look to where I want to be in the future and know I have no chance if I don't work hard today. It can be tricky sometimes. There are distractions everywhere. And writing can be damn exhausting. But I find it helps to create mini goals every day. I put a lot of pressure on myself, so if I have a teeny-tiny mini-goals, I end the day feeling like I've achieved something. Then by the end of the week, the mini goals come together, and all of a sudden; I've met a deadline. It's that simple, right?!
What projects are you currently working on and what are you excited about?
I am excited about so many things. I literally exhaust myself with my excitement! I am writing a Bollywood inspired feature film with producer, Leanne Tonkes. This project is so close to my heart… It's a love letter to Bollywood, and also my attempt to share the depth and fun of my native cinema with the world. My other baby is a comedy series I've created with producer, Majhid Heath. We've got the legends at Sticky Pictures making it with us. I'm currently writing the pilot, which is both scary and exhilarating.
Apart from that, I'm writing on kid's action Thriller 'The Unlisted' for Aquarius Films commissioned by the ABC. And also two very juicy adult dramas that haven't been announced yet so I'll be annoying and vague in the hope of staying employed!
Which project you have worked on has given you the most joy?
It's so hard to say! It's like asking which of my children is my favourite… They're all beautiful! No, no… My Bollywood feature film is the one that most defines me. The one I would kill (not really, but maybe…) for people to see one day. But really, I have found joy in every script I've written. It hasn't always been easy, but I think we've got to find something to connect with to get through the process.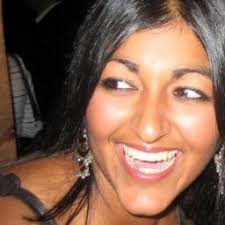 What advice would you give to an aspiring writer?
Hang in there! I know how tough it can be when you're trying to break in. But this is an industry where persistence definitely pays off. Use the time you're not working to shape your own ideas and develop concepts that you're passionate about… I have found these to be my greatest selling tools.
Also, the best advice I've ever been given is; Make sure you enjoy the process. It's bloody tough. I think we can all agree on that. So if you spend a year on a script, and it doesn't go anywhere, be sure you've enjoyed that year regardless… Nothing is a given. And people's opinions change every day. So it's important that the work fulfills you outside of it being successful (which of course it will – but just in case).
Also, surround yourself with good people. And people who genuinely care about your vision, success and wellbeing. It is such a collaborative art, I don't think I'd be anywhere without the support, guidance, and bravery of the legends who've given me a go, and stuck around for the rest.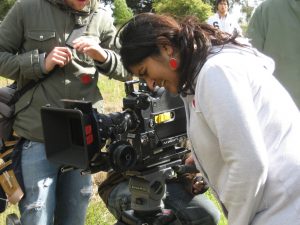 What is the hardest lesson you have learnt throughout your career?
That most of it is subjective – there's no right or wrong. Sometimes I hate a script I've written, and it's well received. Other times, I bleed my heart all over the page and nobody wants to read more. Being a bit of a control freak, this is a scary zone to operate in. But it's forced me to find my own voice – and create my own personal opinions about what works and why.
What do you hope your work conveys?
Truth. Which might sound nuts coming from a Bollywood lover – the ultimate cinema of fantasy! But behind every dance sequence and love ballad is honesty and raw emotion. Truth is what connects us to the characters we watch. No matter the setting, genre and tone – I want to write characters we can all relate to.
Finally, who inspires you?
Any one in the industry who's out there doing their thing, despite the obstacles put in front of them. And of course more than anyone, my parents. They are such dedicated individuals who have overcome insane hardships with strength and an unshakeable belief that their hard work will pay off. Their determination and love is deeply inherent (sometimes literally as bold characters) in everything I write.
---
Comments
comments