At the age of two, Karis Scarlette had begun ballet classes. By six, she was handpicked to be taught by The Royal Ballet Company at The Royal Opera House's Chance to Dance Program. At age seven, Karis was a Royal Ballet Junior Associate, quickly progressing to The Royal Ballet School. In her first major performance, The Royal Ballet Company's Tales of Beatrix Potter choreographed by Sir Frederick Ashton, she danced the role of a baby mouse at the age of just 9.
The child prodigy's performance career flourished, balancing rigorous Royal Ballet schooling and training with performing with The Royal Ballet Company, The Birmingham Royal Ballet and The English National Ballet. She glided and brushed the boards of the The Royal Opera House, Royal Albert Hall, National Theatre, The Lyceum, The Coliseum and The Royal Festival Hall, working and training alongside some of the biggest names in the industry including Darcey Bussell, Carlos Acosta, Tamara Rojo and Sergei Polunin.
Then, in the latter stages of training, she was struck by a severe and debilitating injury and told she would never dance again.
Drawing on every last reserve of strength together with visualisation, meditation, and rehabilitaion, Karis defied the odds and is now one of the world's leading ballet teachers and Founder and Director of En Avant Ballet London.
I was fortunate to work with Karis throughout the last year at Notting Hill Members Club Bodyism London, where she holds the position of Ballet Specialist. As well as being an animal lover and environmentalist dubbed 'the badass ballerina' by DOSE Magazine, Karis is an inspiring role model for all artists and testimony to the triumphant power of mind, body and of course, spirit.
Her new new moto? It's never tutu late!
---
Five Top Tips with Karis Scarlette
1. Visualisation.
I am a huge believer in manifestation, positive mental affirmations and imagery as a way of achieving your goals and controlling your emotions. It's a powerful skill to use in everyday life; visualising your future self, what job you're in, how much money you have, even the man you're with! We have the ability to design our lives and I try to see everything in my mind before it actually happens. Sometimes it doesn't happen the way I think but that's ok too! As a dancer I began using imagery in order to overcome challenging technical feats or artistic demands (basically visualising a perfect pirouette before I actually executed it) and I found this would have such a powerful effect on my physical body. It's a great way over overcoming nerves which can change how freely and confidently you move on stage. After my injury, I had to use imagery and positive affirmations to bring me out of depression and in turn it got me using my body in that familiar and beautiful way that made me feel myself again, as well as giving me a passion for teaching. This is my philosophy which I encourage in all my classes. Convincing my clients that they are in control, they have the power and mental capacity to achieve anything they want! I take a lot of inspiration myself from Professor Steve Peters (his book The Chimp Paradox was a revelation to me), Eric Franklin and Conor McGregor, who's work ethic is incredible (Conor McGregor once said "if you can see it here [in the mind] and you have the courage to speak it, it will happen").
2. Don't ignore the small the stuff!
The nitty gritty details in business are important and this is definitely something I've had to work on as I tend to focus more on the goal or 'main event' instead of going through the slow, arduous processes of running a small business. Completely contradictory to my painfully tenacious and diligent ballet training! Numbers and business plans scare me, and I'm not the only one. But in order to plan ahead and have control you need to know the ins and outs. They reveal the health of your business and remember, life is fluid and constantly changing so being actively involved in all areas of your business is going to provide you with clarity and the ability to pivot when necessary. You will need help in the form of mentors so seek them wisely and look after them when you find them. Listen and learn and never forget that who you're talking to will know someone . . . someone who could potentially make or break you!
3. Be organised!
As an Aries, I love structure. I can't function without a schedule (although I am partial to a lazy sofa day . . . as long as it's planned!) so getting organised is key. Make lists weekly, daily or hourly if it helps keep you motivated and challenged. There's something so satisfying about seeing a list all crossed off and accomplished. Having things written down in front of me makes the goal much more tangible and also links nicely to my visualisation practices. If not, there's a danger of forgetting those spontaneous and creative ideas that give new life to your work!
4. Laugh more!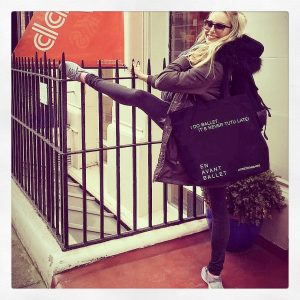 I've got one of those laughs that everyone comments on because it's loud and ambitious!!! It's actually one of my favourite things to do and I always find the funny side to all situations. Laughing is healthy. It lowers stress hormones and blood sugar, boost yours endorphins, makes you look open and at ease with yourself and others as well as working your abdominals! So laughing is generally my go-to task when I feel under pressure or stressed and there's no one better at making me laugh than Dave Mulligan (my hilarious Irish boyfriend) which is how he charmed me when we first met (he's also an entrepreneur so we enjoy this laughing practice together)! It's important to balance out your work life with a personal one so I would advocate you always delegate time to your loved ones and friends because at the end of it all, they're the ones who will still be at your side.
5. That old cliché . . . Follow your dreams.
My slogan for En Avant Ballet is the cheesy line, 'It's never tutu late!' But it's true. No matter what stage of life you're at, it's never too late to make a change and go for what you really love. Even if things don't work out the way you thought, at least you gave it a shot and learnt from the experience. A lot of the time our dreams evolve naturally into something different—my dream was always to be a professional ballet dancer but when my injury happened I had to accept the change of direction in my life and with that acceptance came a new passion which I now can't imagine not doing. Teaching ballet and nurturing people is what I do for a living and for a loving! And likewise, I know I am offering my clients an opportunity to live their dream. If those people didn't exist, if there was no interest from anybody to learn classical ballet and be a part of this magical community then I wouldn't have a purpose in this life and that's a realisation that isn't lost on me. It's a very humbling thought. I am always grateful for the opportunity to pass on my wisdom and so happy that there are people in the world who are hungry for it.
---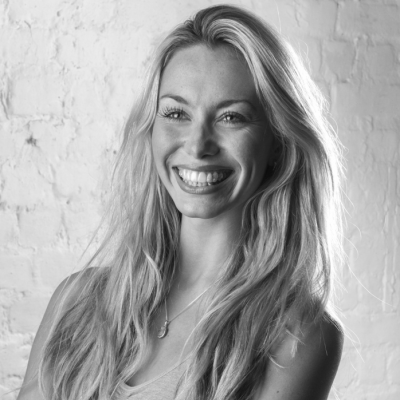 For more information on Karis' classes, retreats and teaching visit:
http://www.enavantballet.co.uk
Twitter/Instagram: @KarisScarlette @EnAvantBallet #cometothebarre
---
Comments
comments