Paul Andrew Williams is a British film writer and director who won Edinburgh International Film Festival's New Director's Award, Raindance's Best Feature, a BIFA, and Evening Standard British Film Awards' Best Newcomer for his film London to Brighton in 2006, as well as BAFTA nominations. Paul then went on to receive a host of nominations for Song for Marion in 2012. Paul has since gone on to work on a number of British television shows, as well as developing and creating other projects. Paul joined Casting Networks this month to speak very frankly about the British film industry and how he has navigated his way to success.
---
CNI: You've been working solidly as a director for many years now, with London to Brighton being your big breakout directorial feature debut. How have you found it, going from film to film, as you've climbed the director ladder in the UK?
Paul Andrew Williams: I would have to say that there has been no climb. I think I'm very lucky to have treaded water for such a long period of time. I have made four feature films and three television programmes. That is over the last 12 years, and in the time I wasn't working on a particular project, I have been writing, with some projects getting further than others. Not a day goes by that I don't think about certain decisions made, and how they have changed my path in both positive and negative ways. It's definitely my vocation, so I will keep trying to do stuff that I feel positive about, and hope someone employs me.
CNI: Ever a fan of your work, we recently saw a domestic violence short you made called Do You See Her starring Tessa Peake-Jones, Phil Davis, and Anne-Marie Duff. How did that short film come about? And how did you get involved with the organisation Womansaid?
PAW: After making Murdered By My Boyfriend, the subject of domestic abuse was brought to the attention of quite a few people, and it was something that I felt passionate about representing in a realistic way. I played a charity football match for Womensaid and it was there that I talked with them about doing something. In meeting with them we talked about issues that really needed to be raised and one of the things that was going unnoticed in the media was domestic abuse within older couples. It was then that I came up with that idea about how it could be going on right in front of us and we may never know. All the actors got involved because they wanted to support the organisation.
CNI: You made Unfinished Song back in 2012 with Terence Stamp, Gemma Arteton, and Christopher Eccleston. How did you attach the cast you had, and did you know that was who you wanted right from the start?
PAW: When I write something, I often have an image in my head—this could be a famous actor, but it could also just be my grandad. When it comes to casting, one has a list and goes to those putting the money in. If the lists aren't the same, then the financiers and the sales agent will tell you who is worth something in the marketplace. Then you go through the list to find the people that you respect and feel would bring something to the role. You then hope people say yes.
CNI: Do you work with the same casting directors over and over again, or does it vary from film to television project?
PAW: I've worked with different people. It's not always down to who you would like to work with, but who is available, who likes the script, who the producers like, and so on. With TV, I've joined projects when the casting director was already attached.
CNI: For newer actors out there reading this, what is the best way for them to approach directors and film companies when trying to get roles in feature films or television, like the projects you direct?
PAW: This is a tough one. I have been an actor, but in my day there was no Internet, so everything was printed headshots, and CV's, and you could write a letter. Now any email is pretty much just spam. I know that a lot of casting directors won't take unsolicited and unrepresented actors, which means getting a casting director to pay attention to you is very difficult if you don't have an agent, getting a director to notice you without becoming a massive pain in the ass—it's a very fine line.
Send a reel out. I will sometimes look at one that's been tweeted or facebooked to me. The best advice to an actor who wants to be noticed is to keep doing things, whether free or not; just keep doing stuff, as you never know who you will meet or who will see something you do. Keep going and be wary of being a pain.
CNI: Do you like getting approached directly by actors? 
PAW: I don't mind it. My advice would be not to expect a reply. Not because the person you are emailing is rude or a dick, but because that person may well have a billion other things that he or she has to do.
CNI: What do you have coming up next? We spied a project called Close Enough on IMDb. Can you tell us any more about that?
PAW: Close Enough was a project about Robert Capa that I spent a year working on, ten days before shooting the project fell through, with a lot of people (including me) owed money. The money wasn't as important as the emotional energy wasted.
[CNI: there's a good lesson in that for all of us. Even established directors like Paul have had this happen to them, so don't be disheartened over the course of your career if this happens to you at some point. Just pick yourself back up and get on with the next project, and try and create another piece you can be proud of.]
CNI: And finally, what's your one piece of advice to an up-and-coming filmmaker trying to pave their own way to becoming a recognised UK director, like yourself?
PAW: If you can do anything else, do that. If you truly want to be a director/producer, be prepared to earn nothing, create very little, and hear the word "NO." If you don't mind that, there will always be some pretty experiences.
---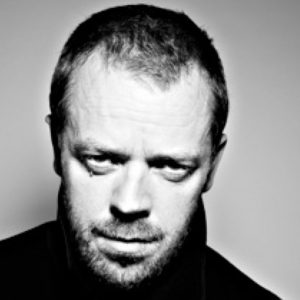 Paul Andrew Williams began his career as an actor and then later moved into directing and writing. His short film Royalty, later inspired London to Brighton, a feature film which received numerous nominations and awards. In 2003 he was the only UK-based director to be picked up by the Fox Searchlight Director's Lab. His short film, It's Okay to Drink Whiskey, then went through Fox Searchlight Director's Lab and premiered at 2004's Sundance Film Festival. After London to Brighton, Williams went on to make Song for Marion, Cherry Tree Lane and The Cottage. Paul Andrew Williams' work can also be seen on British television with credits including Broadchurch, Dates, The Eichmann Show and Murdered by My Boyfriend.
Comments
comments