Now who wouldn't love a story about a son who takes over a kebab shop and violently turns against drunken customers? It has all the makings of a perfect film right? Indeed. Which is why we were desperate to meet up with the director/writer Dan Pringle and find out all about how this debut feature, set in Bournemouth, came to be. Fresh from a London Independent Film Festival win (and long listed for a BIFA nomination for first time screenwriting), Dan is swiftly moving on to lots of other exciting projects at White Lantern Films, his production company that he started with producer Adam Merrified. Here we talk to Dan about all things comedy-horror, film festivals, choosing lead actors and what's up next.
Casting Networks (CNI): Can you tell us more about your recent feature film K-Shop and what inspired this Bournemouth based comedy horror?
Dan Pringle (DP): K-Shop is ultimately the tale of a guy who suffers a fatal loss at the hands of society's perpetual ignorance and takes it upon himself to put things right.
The film was inspired by the UK night time economy and the hot bed it provides for violence, misogyny, recklessness and other generally unpleasant pastimes.
CNI: And why Bournemouth?
DP: Bournemouth, like so many other popular beach resort destinations around the world, sees the worst of the west's hedonistic party culture. Having spent considerable time there over the years I saw it as a good fit for the setting but was conscious not to reference it explicitly in the film. I feel it's important to highlight that t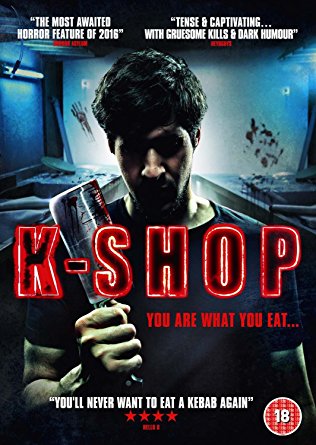 he culture is the issue not the place.
CNI: What inspired you to become a filmmaker and director?
DP: It was never choice. I just do it. Up until now, I've just walked down this path and had no strong enough reason to search for a different route. Who knows what the future brings but for now, painting with the canvas of cinema is all that fills my head and heart.
CNI: K-Shop has enjoyed a great deal of film festival success. Can you share more about where it's been screened and how this has helped the film's continued success?
DP: The UK is an interesting place for cinema right now. We have fabulous film makers and some of the best production and post production hands on the planet, yet our theatrical space is appalling and our appetite for adventurous cinema is equally lacking. K-Shop was very fortunate to secure UK distribution and a limited theatrical release and ultimately this led to it finding it's largest audience in Europe where it hit over 20 festivals and sold to virtually every territory available. The current climate of Brexit and 'the rise of the right', seems to have fuelled a craving for it on the continent.
CNI: And for the actors' interest, how did you choose your incredible lead, playing the role of a disturbed serial killer, Ziad Abaza?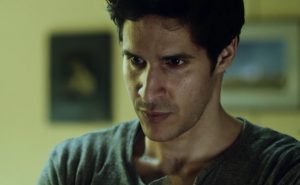 DP: We auditioned over 20 odd great British/Middle Eastern actors for Salah and Ziad was the only choice. He's an exceptionally emotionally intelligent individual and a philosophically astute academic all in one, making him a Director's dream to work with. For a talent of ethnic diversity like Ziad, patience is key to playing this business, but he'll get there…he's too talented not to make it.
CNI: Do you like to hear from actors or do you prefer to find them during the casting process, or with the help of a casting director?
DP: I'm naturally resistant to being approached or receiving cold reels from people I don't know. No one likes a hard sell. Nevertheless, it has worked in the past and there are some fantastic faces I've cast through chance approaches. So whilst I wouldn't discourage it completely I think you have to really stand out from the crowd both visually and in terms of your reel to break through the barriers.
Of course this is largely in the context of the micro-movie making business and when you step up to the real game all the rules change.
Right now I'm working with the industrious Dan Hubbard behind closed doors and he's doing a fantastic job whilst the project remains out of the public eye.
CNI: K-Shop had a limited theatrical cinema release before it hit Amazon, ITunes and Google Play. Can you tell us where it was screened? Was this your first theatrical screening of one of your films?
K-Shop screened in selected Picturehouses and Odeon cinemas in the UK and yes, seeing as it was my first as a Director it was also my first time being a part of a theatrical release in the UK.
CNI: And finally, what have you got coming up? Anything exciting that you can share with us?
I have a Dystopian Sci-Fi project currently in pre-production shooting in Wales this June. I can't say too much more at this stage but I have been developing it with a certain 'Bond Girl' and it will be public news soon!

About White Lantern Film: White Lantern Film make movies that make a difference and have a passion for producing provocative pictures that say something about the world right now. They have released the award-winning environmental documentary DRYING FOR FREEDOM, psychological thriller EMULSION, and K-SHOP a tense and gruesome dark comic horror which sees a young student turn vigilante on the drunken thugs who caused the death of his kebab shop-owner father; now available on DVD, VOD and download. They are also part of the BFI FILM ACADEMY, inspiring talented young film-makers and supporting the local film industry in their hometown Bournemouth through BREEL, a regular film networking and screening event.
Comments
comments