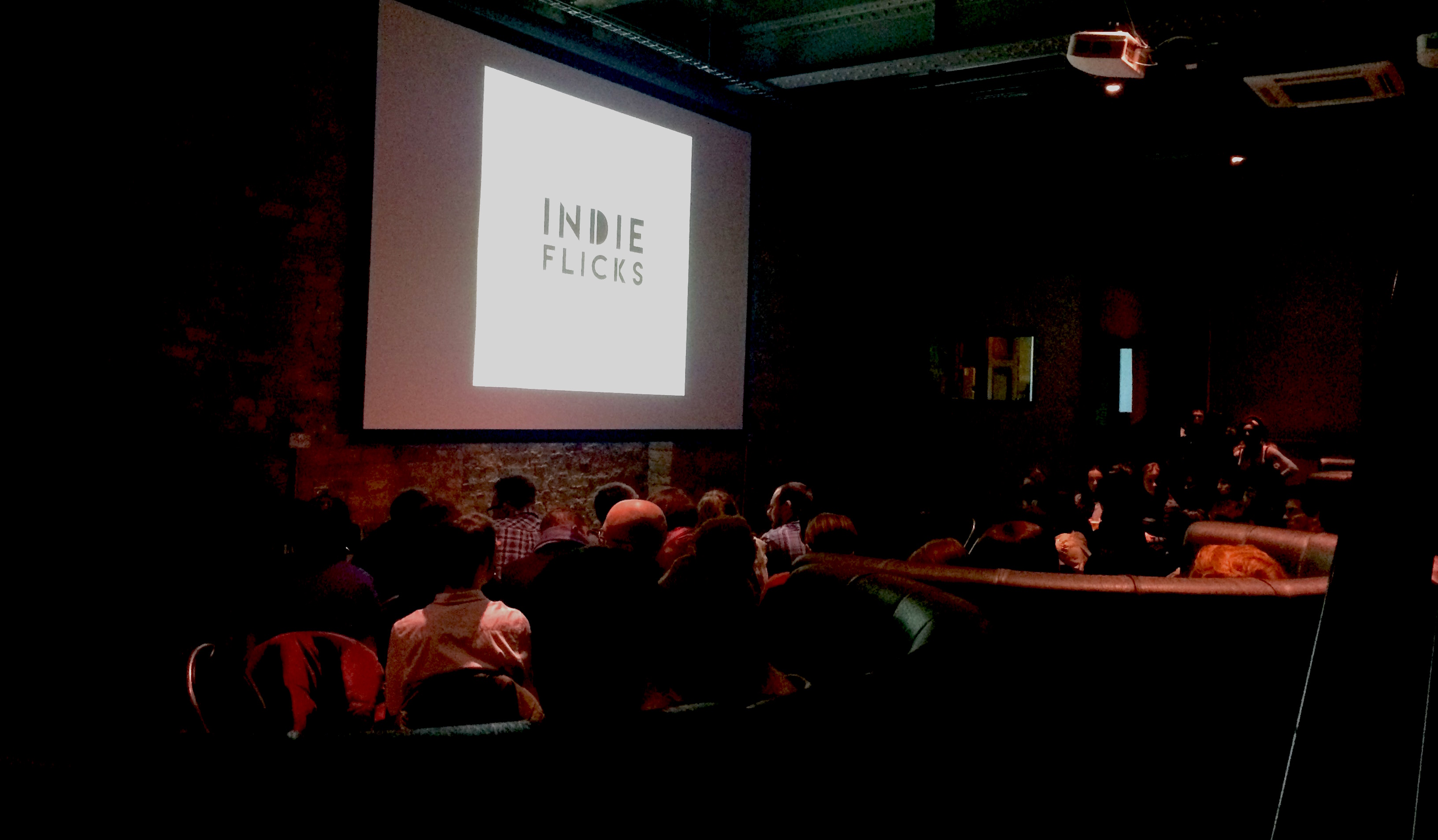 On the first Wednesday of each month in Manchester, Liverpool, and now Sheffield, 80-odd film-lovers, makers, and socialites gather together to appreciate each others' work. What started as a small social gathering has grown in to a multi-city, monthly, international film festival, and doesn't look like it's stopping there.
Split into two parts, the evening begins with a selection of 'Short Shorts'—films 15-minutes-and-under are watched, and then voted for by the audience to win the People's Choice Award. The 'Feature Short,' 15-45 minutes, is then shown before the night culminates in a Q&A with the filmmakers present on the night.
A fantastic networking event for any aspiring filmmaker, as well as those experienced in the industry looking for some fresh collaborators or just inspiration, IndieFlicks is simply a must. We spoke to John Pank, father of the event, about how it started and how far it can grow.
---
Casting Networks: How did IndieFlicks first come to life? 
John Pank: It first started with myself and close friend, Arron White. We made a habit of attending film events around Manchester. We began meeting filmmakers and talked about their work, but found that these screenings focused entirely on local film. Now, it's great to meet local creatives, but we felt Manchester needed an international injection of film, and so we decided to set up a monthly screening for international films.
CN: How big do you want the events to grow and what's your end game?
JP: It started small, very small, with crowds of 20-25 people. Now we sell out every month in Manchester, which is 80-90 guests. On top of that, we have since opened in Liverpool and Sheffield, which collectively bring in another 70-80 people. We are looking to open a 150-seater screening in London come May. Our plan is to open a screening in every major city in the UK, running simultaneously with each other. This will bring local filmmakers together, whilst creating a large audience for those films programmed. Win win!
CN: And how do the events benefit the filmmakers the most? 
JP: If I was to pick one benefit, it would be the quality of films we screen. These are all independent films, made by filmmakers from all walks of life, with different ideas, experiences, connections, and budgets available to them. We want filmmakers who are attending to be inspired by the work out there. We provide Q&As from filmmakers that have advice to offer or to share their filmmaking experience. Our screenings are also hosted in a more casual environment, meaning guests are welcome to socialise/network with one another over a few drinks.
As a side note though, we find film fanatics also enjoy our nights just as much, which is a breath of fresh air. We want filmmakers to use IndieFlicks as a platform, but if we can provide an alternative event to that of going to the cinema and entice the general public, it means even more! Who knows, it might even inspire someone to get into filmmaking. 
CN: As a filmmaker, have you collaborated with anyone from the event? 
JP: Most definitely. In our last film, Nick Pearse, who played the main role, was introduced to us at the very first IndieFlicks. I have also met talented script writers, students, and my new Director of Photography, Sam St. John, who is not only a good friend of mine now, but a talent to watch! I also urge any creative wanting to meet people to simply approach us at our screenings, as we are more than happy to introduce other creatives to them.
CN: What about it all gives you, personally, most pleasure? 
JP: Knowing that people are enjoying our screenings. Filmmakers submit their work to us because they want an audience to see their film. If the audience loves what they see, everyone is happy and getting something out of it. We did a recent study on those who attend, and the biggest recommended improvement we received was that they wanted free alcohol—but don't we all!
---
Comments
comments