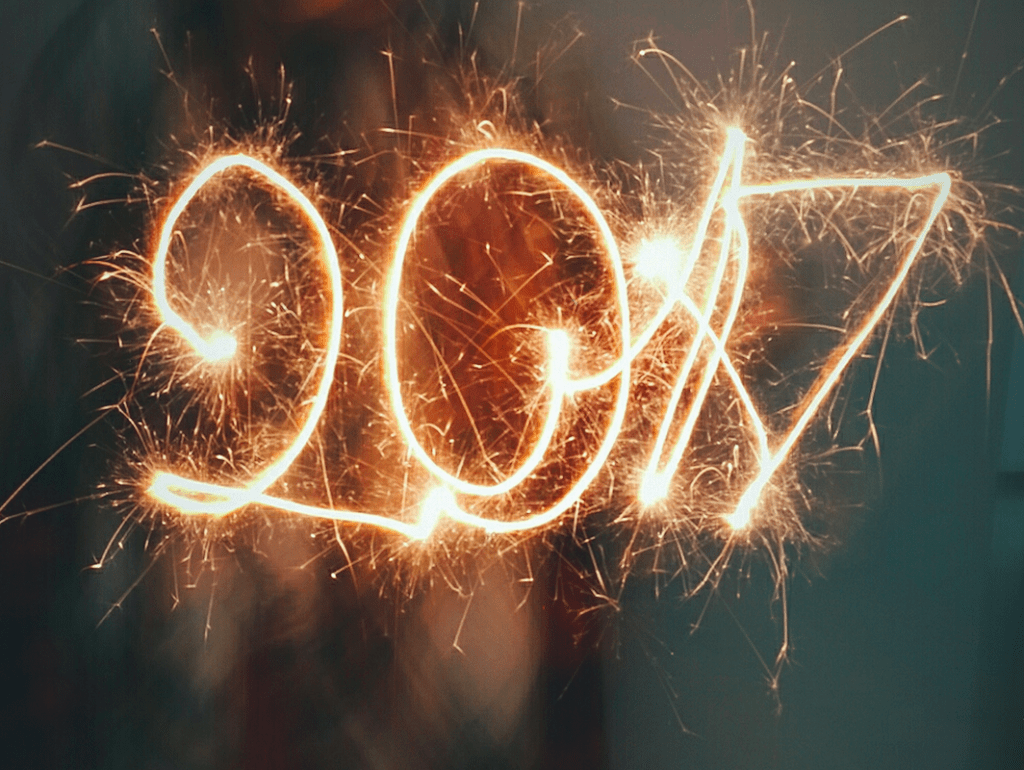 Welcome to His & Hers, in which an entertainment industry business advisor and actress/mentor give their take on the latest topics that come up when they're mentoring and coaching actors. 
---
This month John Byrne, an entertainment industry business advisor who writes for The Stage and coaches actors around the globe, compares thoughts with Angela Peters, actress and acting mentor with clients in the UK, LA, and AU, on the topic of Resolutions—and how you can make acting resolutions that actually count.
Angela:
Every year, hundreds, perhaps millions, of actors sit down about now and plan their goals to take over the acting world. I've coached actors as they do it, I've received emails asking for support as they work on them, I've read the tweets and Facebook comments professing that this year will be different—and why not? The new year is about making resolutions and vowing to do things differently; it's a chance to start again.
But what really counts are the goals that can actually be put into practise—the goals that are actionable, the goals that allow an actor to feel good about themselves.
I honestly believe it is futile to set a goal plan with 15-20 goals for the year (say 2017) knowing that about half to three quarters of them can't actually be worked on in the immediate future. Not everyone is John Boyega and will land a lead role in Star Wars early on, thus creating a dream career overnight. More likely, it will be a slow burner where actors need to work on their craft, their business, their voice, and their careers at a painstakingly slow rate, building credit after credit, until they start to see some semblance of the shape of a career they'd first envisaged when they set foot into acting land. (Which by strange coincidence is exactly what John Boyega was doing long before the mainstream media decided he was an "overnight success!")
To that end, I believe it's better to give yourself five really clear goals to work on every three months and smash them out of the park. For example, if you want a huge television part, you need to work hard to get seen by the big casting directors that cast those programmes. But in order to be seen by them, you have to have done work that counts, work that will get on their radar. So you start with a great showreel that you build from short films and features that go on to be nominated for awards, win awards, have screenings, that are sold online, and the likes. Each piece that you do becomes part of your showreel that will later be clicked on by that significant CD. Therefore, to start 2017 in the right fashion you might consider your first quarter goals of working on three excellent short films by June 2017, updating and editing showreel footage with a reputable company ​so it looks professional, and perhaps taking a CD workshop with that CD of choice.
These goals are actionable. These goals create a plan for an actor that they can actually do something about. These goals aren't fluffy. And these goals aren't so overwhelming that the actor suddenly moves into the no action zone and instead does nothing at all for the first six months of the new year (come on actors, how many times have we done that!). These goals allow you to revel in the joy of actually making your new year's resolutions count!
[Also, if you need some specific help with working on your goal plan, why not look at our ACTION article on key things to consider when goal setting.]
John:
I think one of the "good" things about our industry can definitely be one of the less useful things when it comes to making resolutions, goals, or whatever else you like to call the actions that will actually move our careers forward in 2017.
The good thing is that fully taking into account your point above that most overnight successes are actually the result of a lot of hard work behind the scenes—this is one of the industries where the right part at the right time can suddenly catapult an actor from relative obscurity and the day-to-day grind of being a jobbing actor to significant financial and career success. Unfortunately I have found over the years that the possibility of this happening in the future can often get in the way of performers taking the small, less glamorous steps required to improve their situation in the now.
I have lost count of the number of musicians and writers I meet in severe financial difficulty who won't contact their creditors and work out some sort of step-by-step repayment agreement because they are too busy working on the next big script or track which will become a hit and wipe out their debts at once.
As for the actors who won't do commercial castings because "they are like cattle calls," well, yes they are, but they are also one of the quickest ways for new actors to get audition experience, decent money, and one or two credits and scenes to bump up their casting profile. I can think of several actors I have seen in high profile dramas recently who can also be seen (if you look closely) in commercials on the various cable channels, so it certainly doesn't seem to have got in the way of them being offered roles in the "proper telly" that the "commercials are beneath me" brigade are sitting at home holding out for.
Angela:
I couldn't agree more with John about commercial castings. Over the years, the commercials I've been fortunate enough to book have helped me hone my craft on big sets, and also paid the bills so I could work on the passion projects that I really wanted to be part of. You know the ones—they only pay a small fee per day, but they're hugely satisfying, often with a cracking script, awesome director, or fantastic cast (sometimes all three).
Which leads beautifully into the second thing I think that is truly important for actors as we get ready to start a new year—to consider finances. If you don't plan for how you'll fund your goals, you won't be able to do anything that you set for yourself.
In an ideal world, you would have endless amounts of cash to throw at annual headshots, new showreel footage, casting director workshops every month, classes in the evening, cinema screenings once a week, memberships to all the right online industry news, and ​all those coffees that you need to have in between, but let's be realistic—we don't all have the Kardashian funding to afford such an extravagant life. This means budgeting becomes key.
​When planning to take over the world, it's important to keep it in perspective with your wallet and your current income. You need to aim to spend no more than 15-20% of your income on the above acting expenses. Otherwise, you aren't running a successful business as a freelance actor. Lawyers and surgeons don't operate in the negative year after year and neither should you.
Even if your quarterly acting budget is only £300, you can make that count. You can allocate that spending towards the things on your goals list that will give you the greatest return in the shortest space of time. If you had headshots done just last year, they're probably good to go still (unless you've suddenly dyed your hair red or are sporting a new mohawk). ​Forfeit the vanity of new photos, and instead put that money to good use elsewhere.
And finally, here's a small plug for a lady who sells an incredible product that is so helpful with goal setting. Every year I buy the Leoni Dawson's Biz Goals Workbook and I painstakingly go through it and answer all the questions relevant to my professional acting career, which is a business. I fill out the goals, dreams, the finances, and even the bit about what I achieved the previous year. What results is a plan for the year that can only lead to rip-roaring success every time. And up to this point, it has! I suggest you check it out or find your own equivalent way to come up with and track your own goals, and how much you are spending on your acting career.
If you have a topic you'd like John and Angela to discuss, why not write in to support@castingnetworks.co.uk with your question or topic.
---
Comments
comments