We were absolutely thrilled to attend a packed out private BFI screening of Early Days just last month in London. And what a fantastic short it is. The story was conceived by director/writer Nessa Wrafter who felt compelled to share what the early days of life, after a little one has arrived, are like. Truthful, touching and poignant, it is about Kate coming home to find her world altered beyond recognition.
Being that we have just celebrated International Women's Day we were keen to meet the duo behind this short and find out how they came to create such a beautiful short and get so much crowd funding support and love at the same time. Here we talk to director Nessa Wrafter and producer Clancie Brennan.
Casting Networks (CNI): Nessa, what inspired you to write and create this short film?
Nessa Wrafter (NW): I wrote Early Days as a response to the intense experience of childbirth and the weeks directly after it.
Looking back, I would say I suffered a degree of PTSD after a traumatic birth experience, added to the natural feelings of displacement that happen when you've become a parent for the first time. I was unprepared for all of it, but lucky enough to come through it relatively quickly.
I had never seen this represented on screen before, so decided to write about it, in the hopes that it would be something all parents could relate to – and maybe even provide parents-to-be with a frame of reference for some of the things they might expect in their early days.
I'd been writing for a few years, and wanted to direct, so with all the media surrounding women and post natal issues in the last year or so, it felt like the right moment to make this film.
CNI: Was the lead character's journey largely based on your own personal experience?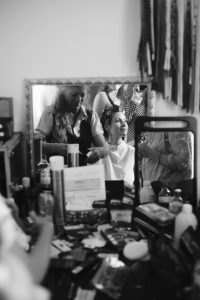 NW: Yes, absolutely. The events are all based on moments during my own early days/weeks of parenthood, and things people said to me around that time. It's a fictional version of events, but deeply personal too.
CNI: And Clancie, what made you want to come on board and produce it?
Clancie Brennan (CB): I had read the script a few weeks prior and really resonated with it being a new mum recently myself, it just read so true and I hadn't seen anything like this on film before. I had wanted to get back into work but didn't want to take on a job where I would be away from my daughter everyday, but also being able to take a step up from content and commercials and this just felt right. I could work on it during nap times and Hey Duggee re-runs but also didn't compromise my time being a mother.
CNI: Personally, we haven't ever seen a short film like this. Why do you think it's important to share stories like Early Days?
NW: I've said it so many times I'm even boring myself, but I really hadn't seen the first weeks of motherhood represented on screen. I wanted to try and capture that sense that you can feel happy, scared, confused, protective…any number of emotions all at once. And that it's fine to not just feel the happy part. It doesn't make you abnormal or a bad mother.
CB: I think it is really important to share all women's stories as we don't see a lot of them at all. Motherhood has always had this almost 'fake instagram filter' on what it is really like and because of this a lot of women struggle when they have their first child as they feel it should be all be perfect and lovely and it isn't. I think Early Days is just a true representation of what you might go through as a new mother and that it's alright to not be alright.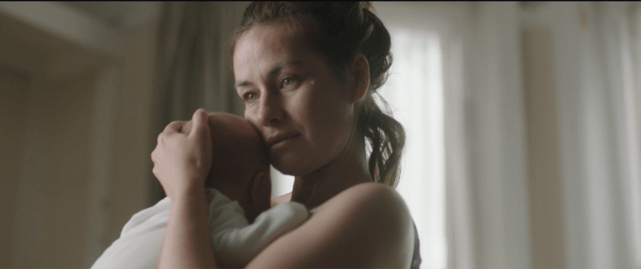 CNI: The piece is such a beautiful and honest depiction of what those early days of being home with a new baby are like. Have you found that people have connected with you after hearing about it being made, or have shared their own stories with you about what it was like for them?
NW: Yes we have! It's been one of the most rewarding things about this journey. From very early on, we had contact from mothers who had suffered PND, PTSD…or who maybe hadn't been diagnosed with anything officially, but for whom the story resonated. One woman donated to our crowdfund and then actually travelled to the private screening we held for investors, all the way from Bath to London. We had a lovely chat about it all afterwards, hugged and shed a tear or two together! Moments like that make me feel like we made something worthwhile.
CB: We have had lots of people sharing stories with us. During the pre-production/crowdfunding stage we had a mother from Colorado message us saying thank you for telling this story; she went into detail how she really struggled with PND and got help. She also told us how a friend of her's unfortunately didn't get help in time leaving her family behind, which is heart breaking! Most of the women on set and at the cast & crew screening kept sharing their stories and I feel really proud that Early Days has opened up the conversation.
CNI: Early Days received lots of support from crowd funding. Why did you decide to go down this route? And given crowd funding was such a success (and we are sure the filmmakers will want to hear about) how did you go about the setting off on that journey?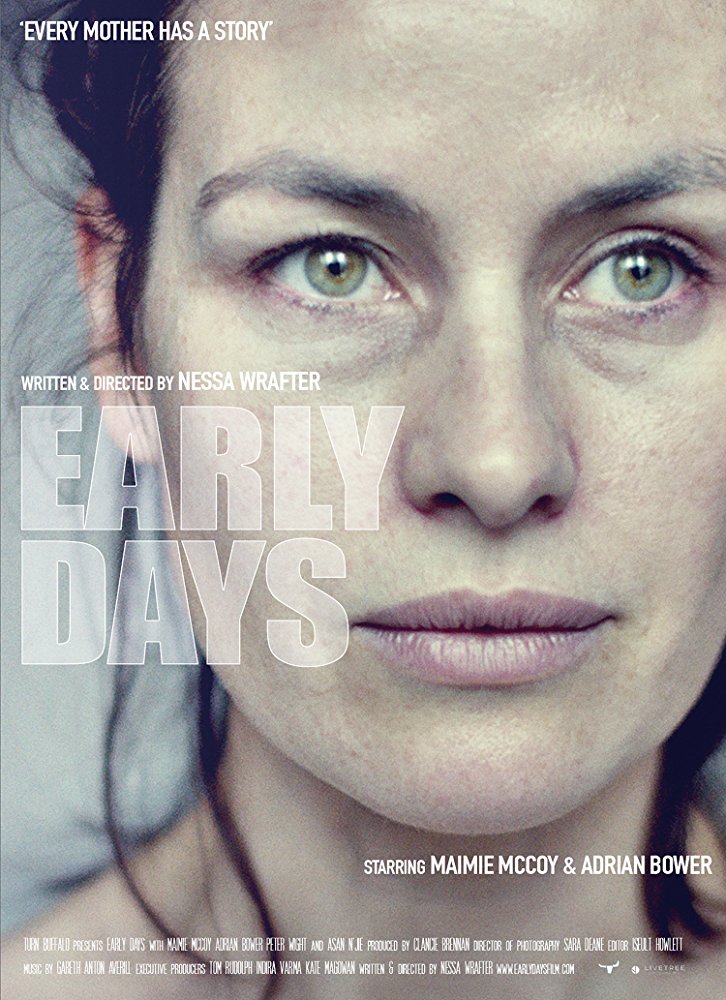 CB: Crowdfunding seemed the most effective way for us to get funding for Early Days, as we had tried various funding schemes but just weren't successful. We had looked at numerous crowdfunding sites but LiveTree seemed to appeal to us the most as it had connections to BFI and if we didn't raise the full amount we could still keep what was raised, although pledgers would have a certain amount of days to say whether they would like their money back or not. In the end this wasn't a problem as we successfully raised the estimated amount and a little bit more.
Once we had decided to go with Livetree I had very lengthy conversations with both Lennard and Ashley about how we were going to set up our page, who our target audience would be, what we would be saying about ourselves and why we really wanted to get this film made. We gave ourselves just 40 days to get the money in and I had everyone pencilled to shoot a week later after the deadline, so I never really had a doubt that we wouldn't do it.
CNI: Are you able to share with us yet what's next for the short? Is it going into festivals? (We can alter the wording of this question to suit – for example I can mention a specific film festival if you have been accepted in once that has been announced and that you fancy letting us include).
CB: We are currently in the entering stage for numerous festivals, but have just heard that we have been accepted into Cannes Short Film Corner which we are thrilled about.
CNI: And any words of advice to our audience as a first time director?
NW: Rule Number 1: Surround yourself with lots of really talented people! Know what your vision is, do loads of preparation (mood boards, storyboards, chatting with your DOP etc) and then try to relax and be confident and decisive on the day, but humble enough to know that a good idea can come from anyone. If your runner has a great suggestion, try it. And don't forget to say thank you to everyone 😉
CNI: And with us interviewing you on International Women's Day, and with there being an incredible focus on women in film right now, do you think you'll want to continue incorporate that focus within your work? Do you feel it's important to focus on? Or was this accidental with Early Days?
NW: Female stories have always been at the forefront of what I want to work on. I feel better equipped to tell female stories and I want to watch more of them so it seems only right I should tell them. I was really clear from the start of the pre-production process on Early Days about having an almost entirely female crew, if possible, due to the nature of the subject matter.
I can't wait to see the variety of films by women, about women that are going to come about as a result of the changes happening now. I do believe the saying, "If she can see it, she can be it" – so yes, it is important.
CB: Both Nessa and I always set out to have as many women working on Early Days as possible, it was something we both felt very strong about. As the story itself is of a very sensitive nature we really wanted to tell a woman's story, shot by women. It wasn't accidental on Early Days, but we never thought that what we were doing this at that time was soon to be a national focus and I think it's amazing. I will continue to try and get the best women in the industry for the role's I need within my production team and am currently in pre-production for another short film which is a women's story shot by women but is much more light hearted as it is a comedy directed by Mary-Sue Masson.
CNI: What's next for each of you?
NW: I'm back at the drawing board, writing again, working on a couple of feature scripts and a drama podcast, amongst other things. I'm also waiting to hear about a few bits of directing work – I would like to direct something I haven't written myself. I've also just signed with United Agents which is exciting.
It's an incredible time to be a woman in the industry…at the moment the number of well known female writers/ directors is growing, but few have reached a level where their work is recognisable. I think that's going to change. Maybe someday I'll be able to join the ranks of a new wave of female auteurs – which means I'll have an excuse to smoke Gauloises and wear black polo necks every day 😉
CB: I am currently in pre-production for a comedy short directed by Mary-Sue Masson, shooting in June, and am writing at the moment.
EARLY DAYS is a short drama about a new mother, Kate. In the days following her return from hospital, she's rocked by finding her world altered beyond recognition.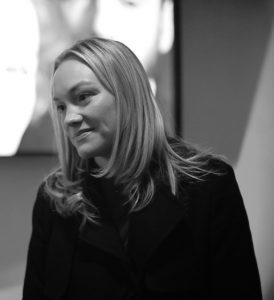 Clancie Brennan has worked as a producer in various advertising agencies for over 10 years, on campaigns for Renault, Canada Goose, Schweppes, Nescafe, Garnier, Gu and more. At the production company of Bespoke Banter Ltd, she was in charge of her own creative script writing, producing and directing content for well known brands such as L'OREAL, NYX, Bumble & Bumble, Belstaff, YSL, Tigi, and Redken. She had a baby girl in May 2016 and after reading Nessa's script for Early Days, felt as if this was a voice for new mothers and was happy to be part of this amazing project.
Nessa Wrafter is the writer/director of Early Days, and an actress. Nessa grew up in Co. Monaghan in Ireland. She studied film during her BA in University College Dublin, and for her MA at Reading University. She spent time living & working in the USA and France, before moving to London. Since then she has worked as an actor and presenter, and in TV production on content for ITV, Channel 4 and TV3.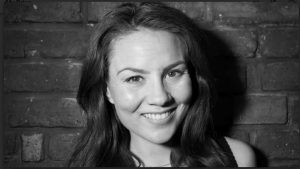 She has been script writing and script editing since 2013, including live continuity work for Sky1. She has recently been pitching ideas as part of a team of writers on animation series MyaGo in Ireland, and also works as a Voice Over Artist for Sky Channels and various commercial clients on a freelance basis.
She wrote and directed short film Early Days, on the subject of perinatal mental health, which is due for festival release in 2018. She was recently shortlisted for the Blood Normal bursary with Flare Studios, and is developing various feature films and a drama podcast.
Comments
comments