This month we were fortunate enough to talk with casting director Claire Bleasdale straight after a short film she cast, Cowboy Dave, won a highly coveted BAFTA. Claire is a very experienced casting director who has worked in many facets of the industry from acting – so many casting directors seem to start there – through to extras and crew casting, until more recently working as a casting director in London and up north. We asked Claire all about it, eager to find out more about the BAFTA winning short, what she has planned next, and tips for actors contacting casting directors. 
CNI: Can you tell us a little about how you became a casting director? Was it always the dream or did you start somewhere else in the industry?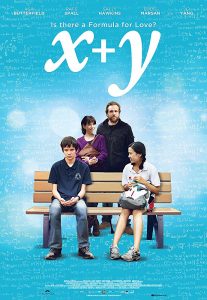 Claire Bleasdale (CB): I trained as an actor at Manchester School of Theatre and worked as an actor for around seven years. Whilst working as an actor I was an associate at National Youth Theatre and it was during being part of the auditioning process for the NYT that I realised the casting part of the creative process was the part that really interested me. I went on to do work experience and interned in London for a few casting directors, worked as crew, and did casting for extras and children on a TV drama and a film, and progressed from there. I tried to get as much experience as I could working from all of the different sides of the industry that any casting director has to deal with. I cast my first short film in 2014.
CNI: Apart from Cowboy Dave, which we will get onto shortly, can you share a little about what you've been up to recently (casting or otherwise)?
CB: I have cast a number of shorts and most recently my first feature, Morning, which involved a lot of street casting in Sheffield, Leeds and Manchester to find a young girl. Also recently I cast Newspaper Boy, a Fringe Theatre piece, a very Manchester style story, that ran for ten days in Manchester to sell out audiences.
CNI: What do you consider to be the coolest part of your job?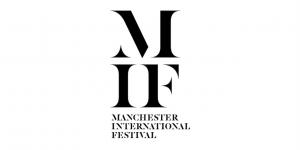 CB: When you and the creative team have had an idea of the character on the page, and in your head, and an actor comes in and brings it alive in every way you imagined and more. That feeling is so unique and I feel so privileged that my job allows me to be part of that process.
CNI: Recently a short film that you cast, Cowboy Dave, won a BAFTA. What an incredible result.Congratulations! Can you tell us a little about the casting process for Cowboy Dave and how involved you were it?
CB: My main role on the film was to find the young boy 'Little Paul' and what a find Dylan Naden was. He sent in a really distinctive self tape and Colin and I were like 'Yes, get him in' and as soon as he walked out of the casting room after the meeting we both knew we had found the one. The character of Little Paul was so important and pivotal for the story of the film. We are so lucky to have found someone with Dylan's talent.
CNI: Had you ever worked with Colin O'Toole before?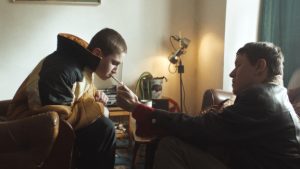 CB: Colin and I have known one another for 20 years as we were at university together, so it was great to work on such a great project about our hometown Manchester together. It was our first opportunity to work alongside one another professionally.
CNI: Oh and did you get to go to the BAFTA's? What was that like?
CB: Yes it was a really lovely evening, and it was fabulous to have a great gang of us there to support Colin the director. Being at the awards was great – but when we won – that was incredible! I felt very honoured to be there to witness and support such a great film and the team who made it happen.
CNI: For our actors reading this, from a casting director's perspective, what do you think is one of the biggest no no's that actors do when wanting to get on a casting director's radar?
CB: I always think it's a fine line between an actor saying hello and informing of their work, and getting in touch too much with every little thing. We want you to be a solution not a problem. We welcome knowing your movements and progress but be careful how often you do this.
For me personally, I don't mind actors contacting me at all. I know from having been an actor myself that you like to feel you are doing everything you can. It is really about timing when an actor gets in contact. If they do so with an invite to watch something they are in, or when they can send a link to something new they have done, this is is always the best option for contact with me.
CNI: And conversely, are there any great "do's" that actors could and should consider doing?
CB: Try and be aware of what the casting director is working on at that moment either through your agent or through casting sites. Contact the casting director if you think you are really right for a role, and I mean like really right. Just sending general emails/letters with comments including 'if there is anything you think I would be suitable for' isn't that useful for us. If you have done your research and can offer us a direct answer then you are more likely to get seen.
CNI: Now that you have your first BAFTA winning short film under your belt, what's next?
CB: I am currently casting a short for Make Films, and having lots meetings of about future projects. I'm sure I'll be taking lots of meetings in Cannes too.
CNI: It is an exciting time to be a woman in this industry with the recent spotlight on bridging the gap between females represented on screen, and in crew and behind-the-scenes roles. What are you thoughts on this?
CB: It is a very exciting time to be in the industry full stop for everyone, but great that women are being recognised for their work and more and more women are getting offered senior roles.
CNI: If you wanted to be a casting director in today's film and television environment, do you think it would be easier or harder to get started?
CB: I would say now is a really exciting time to enter the industry. There are so many more projects in UK and American television and the short film scene is really healthy. This makes it a great place to learn.
If you are interested in casting, like any role in the industry, you need to get experience on all sides, working with actors, working with up-and-coming directors and producers, working as crew, working at an actor's agency, and finally, assisting other casting directors. Doing work experience and interning is the best way to get into the industry and then paid roles will come from there.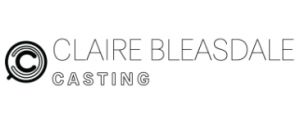 Claire Bleasdale has been part of and loved the creative world since joining Manchester's Contact Youth Theatre in 1992. Claire worked as an actor in theatre, film, and television before moving into casting. As a Casting Assistant she worked on the teams for BBC drama The Village, the Feature Film X&Y and at Lime Pictures on various productions.
As a casting director in her own right, Claire's credits include Break, by Nick Moss – Starring John Hurt which won Best Short at Manchester Film Festival 2015., as well as Lambing Season by Jack Benjamin Gill (Creative England iShort), Hope Dies Last by Ben Price, which is currently doing very well on the festival circuit and most recently the BAFTA winning short Cowboy Dave by Colin O Toole. Claire cast her first feature film this summer – Morning by Juliet Ellis. Claire also has extensive theatre casting credits including Fallout by Jackie Thompson and Anna Wood, Party Skills for the End of The World by Louise Mari and Nigel Barrett for Manchester International Festival 2017, and recently Newspaper Boy by Chris Hoyle which is part of Queer Contact Festival 2018.
Comments
comments