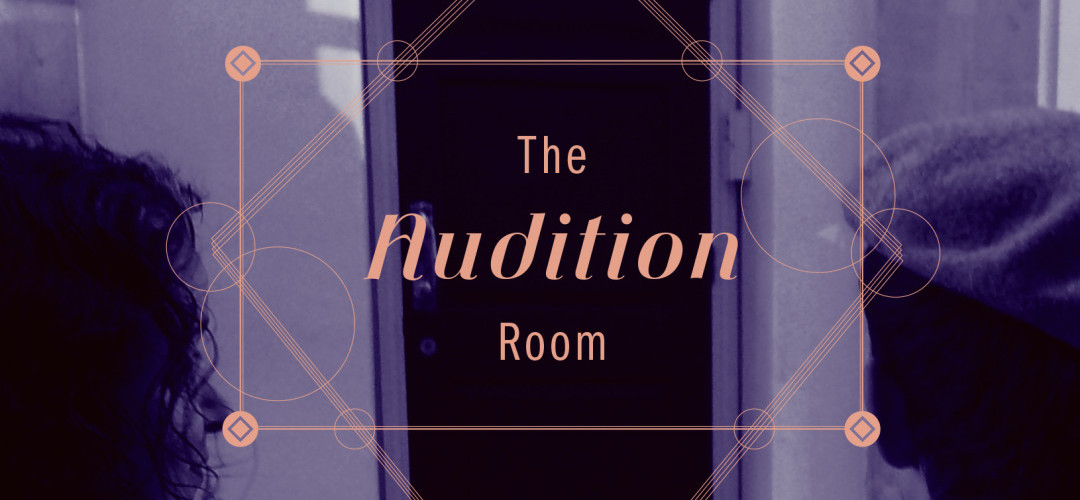 Sharon Sorrentino is a casting director unlike any other. Not only has she worked in marketing, been an assistant, an associate, and now a casting director, but she also wrote a book for actors on . . . well, acting and auditions! And the next edition of her book is due out soon via Troubadour Publishing. We got up close and personal with Sharon to find out all about the best ways for actors to approach auditions, and how to get seen in today's tough environment.
---
Casting Networks: Sharon, you're a casting director, you have been a casting assistant, and an associate, and you're also a published author. How do you fit it all in?
Sharon Sorrentino: I don't sleep. Honestly, I think we all make the time to do what we love. The working hours of someone working in casting, at whatever level, are extremely long—longer than actors or non-industry folk realise. If we're not reading scripts and working on ideas for a particular project, then we're at the theatre, or a screening, or watching telly to continually broaden our knowledge of actors.
I also write because I always have; when you're creative you have to find an outlet for your creativity. I think casting is an incredibly creative vocation—reading a script and seeing the characters, and then picturing different actors in those roles who would all bring something completely different to their portrayal of those characters. We do it for the love of it—finding the right mix in the cast like a jigsaw puzzle of humans.
CNI: Can you tell us a little bit about the multi award-winning feature that you cast, The Journey? You have Jason Flemyng as the lead and some other great cast in that. How did you work with the director to attach the cast that you had?
SS: On independent and low budget films, often the first hurdle is getting the script to the actor; sometimes that is made easier when they have already worked with a director before. Often you need one of those relationships, which almost feels like an endorsement, and then other actors (and their agents) are more inclined to read the script and then realise that they really like it, and would like to be involved. It all goes from there. Independent film has lots of hardships, but also lots of wonderful collaborations that lead to fantastic working relationships, which continue on to many other projects.
CNI: In your time as casting director, what has been the piece that you are most proud of casting?
SS: That's a really hard one to answer. With the projects that I cast myself, I am very particular; I say no if I don't believe in the script; I hope that does not come across as grand. I'm not remotely grand. I think we have to believe in a project, like the script, care about the protagonists and want to see the director's vision come to life. Obviously I'm very proud of The Journey, which had quite a few challenges due to things outside of control of the production team. Changes had to be made to the script and characters, and of course that has an implication on casting, but I think we amassed a great cast in the end. Of the shorts I've cast, I am particularly proud of The Chop, a London based interfaith comedy; The Storyteller, a dark family drama; Sticky, a teenage coming of age comedy set a Northern town; and Invisible, a drama following a somewhat isolated Nigerian street sweeper. All were challenging and I'm really proud to have been part of the creative teams on those, and have gone on to other projects with those teams.
CNI: Actors often ask, "How does one get seen by a casting director?" For you, how do you like actors to approach you if they've never been in front of you before?
SS: I'm happy for actors to email me, as long as they've thought about the content of their email and the time they send it. An email including a link to their online CV, one or two small jpeg headshots (not 15 huge photos that crash my email), a link to their showreel – though it should always be on an online page. If they've just completed a screen project, then include a link to a clip from it. A succinct message telling me a bit about why they are emailing—are they in a show they'd like to invite me to, or appearing in a TV serial, etc.
I would say that most of us casting folk read every email we are sent; we can't reply to them all, we would not have time to actually cast any productions if we did, we all get inundated. I file away actors emails where I've thought, "I'll definitely bring him/her in for something appropriate," and when the time is right, I do. I think most of us are friendly and approachable. I don't, however, like it when I am out socially and an actor I've not met before who is the friend of a friend, then tries to bend my ear all night about their career. I don't like emails on Christmas day either, or 3.00 in the morning flashing up on my phone, "Hi Sharon, here are my new headshots." I would say think about the time that you send your mail out; we are humans too and there has to be a cut off point for our private lives outside work.
CNI: And when actors come in to audition, what would you say are the three most important things that they are mindful of?
SS: One, preparation—that they know the piece they are meeting for, and have researched the production and the individuals that they will be meeting. By that I mean, that they know the character inside and out. Know the lines, so that they don't fumble in the room and let themselves down. Understand the scenes and the character arc. That they have read the full script if they were sent it and not just their scenes in isolation, so they have understood the story as a whole and their character within that context. That they have taken a few minutes to research the people they are meeting and the show, again for context. If it is a well-known play or a long running TV serial, know the tone and feel of it; they can find out about it online. Everything is online nowadays. With TV, they should watch an episode of it before auditioning. If, for example, a director always improvises, and workshops scenes and characters for weeks, but the actor hasn't grasped that, then they won't be very well prepared. Read all the information their agent has sent them, because we sent as much clear information as we can to facilitate the actors coming in so that they can do their best.
Two, listening—that they listen in the room and don't let their audition nerves get the better of them.; finding a way to hear over the sound of nervous blood rushing about in their ears. There is usually a chat before the read, and as an actor they need to be present and conversing and charming and interested in what the team are saying. Any clues given on tone or character, which might not be in the script they were sent because of a big reveal in a later episode for example. They will need to listen to notes about their reading in order to do a second read that offers something different to the first. Often the changes asked for are slight—the team are looking for subtleties and nuanced acting, not broad strokes. So they have to listen to glean all the information they can in that short time allocated to auditions.
Third, to be aware of how their nerves manifest. Most casting directors are very friendly, we want the actors who come in to get the job. Most directors are friendly, they want to see what interesting facets of personality an actor has found in the character, same goes for producers. Often an actor's nerves will be the thing that lets them down. If they have a tendency to become insular or clam up when they're nervous then they have to find a way out of that for their auditions. Or if their nerves can make them seem aloof or arrogant. What the team need to see come in is someone positive, who wants to work on this production, who has something to give and wants to collaborate.
CNI: We have read your amazing book The Audition Room, but we heard recently that there's a number two edition due out soon. Can you tell us a little bit about the book, how you came to write this book and what inspired you to do it?
SS: I had taken a break from casting and moved into marketing for a time, working with my sister as creative partners. One project we were asked to be the team for was with Calm Publishing, a bespoke publishing house who had bought the rights to a set of audio CDs of advice for actors, which were recordings of interviews with actors, directors, casting directors, radio producers, etc. We saw that there was a lot of great advice in the interviews, but for today's actors who are busy and on the go, that a different medium would be the way forward.
I was then commissioned to write the book that could weave all the advice and tips together. I thought about actors and how a "how to" book, breaking down the processes and giving an insight from the casting perspective could only help, so I distilled the interviews into bite sized quotes to include in a guide full of practical advice. The universe was clearly telling me to come back to casting and once the book was written, I did just that. The book is about to launch its second edition with a new publisher The Book Guild, part of Troubadour Publishing, I've made it more streamlined and added in some other sections I thought would be helpful and more appropriate to the climate the arts are in now.
While it was a daunting challenge at first, as I write creatively, not normally in text book, I thoroughly enjoyed it and am very honoured to have been given that chance. I do believe it has a lot of good, pragmatic advice (not just mine, but from the many renowned industry professionals that were originally interviewed by Creative Edge Audio); I sincerely hope it proves helpful to as many actors as read it.
CNI: When is that going to be available for actors to purchase and how can they get a copy of it?
SS: It is launching this month. The marketing team from the Book Guild have been at the London Book Fair. It will be available to buy on pre-order from Waterstones, WHSmiths, Amazon, and directly from The Book Guild. Here's a link to the Book Guild page.
CNI: What exciting projects do you have coming up that you might be allowed to share with us?
SS: Ongoing casting with the Independent British WWII feature film Pegasus Bridge and another British Indi film which I can't say much about yet, but am also thrilled to be a part of. Other than that, I cast commercials, short films, and music videos currently, and possibly a TV serial coming up.
CNI: Any final parting words of advice for upcoming actors forging their way in today's tough environment?
SS: It's hard not to sound a little trite, but I think the most important thing an actor can do in their mail-outs, when networking, and in the audition room is to be themselves. Find a way to express the positive aspects of their personality; generally, when people like someone else, they are more inclined to want to help them. We all want to make brilliant work with people we respect and like, and we want to enjoy it and the time spent working with them.
And put the hours in on honing your craft; acting is a craft. Put the time in to learn your lines before an audition, even if you get the script and sides the night before. Research the production and the creatives, be sure you want to work on it, and, if so, put your all into that meeting, make some brave choices on the script. Show us, don't tell us, but show us that you are the right choice for that role, because of your intellect and imagination and, of course, your talent.
---
Sharon Sorrentino has worked across all mediums in stage and screen on many award winning productions. Amongst her currently projects she is casting an independent British WWII feature film Pegasus Bridge. She primarily casts for screen now on independent films, commercials, short films and music videos. She is also a published author of a book of advice for actors The Audition Room – A Down to Earth Guide which is about to launch is second edition.
Comments
comments