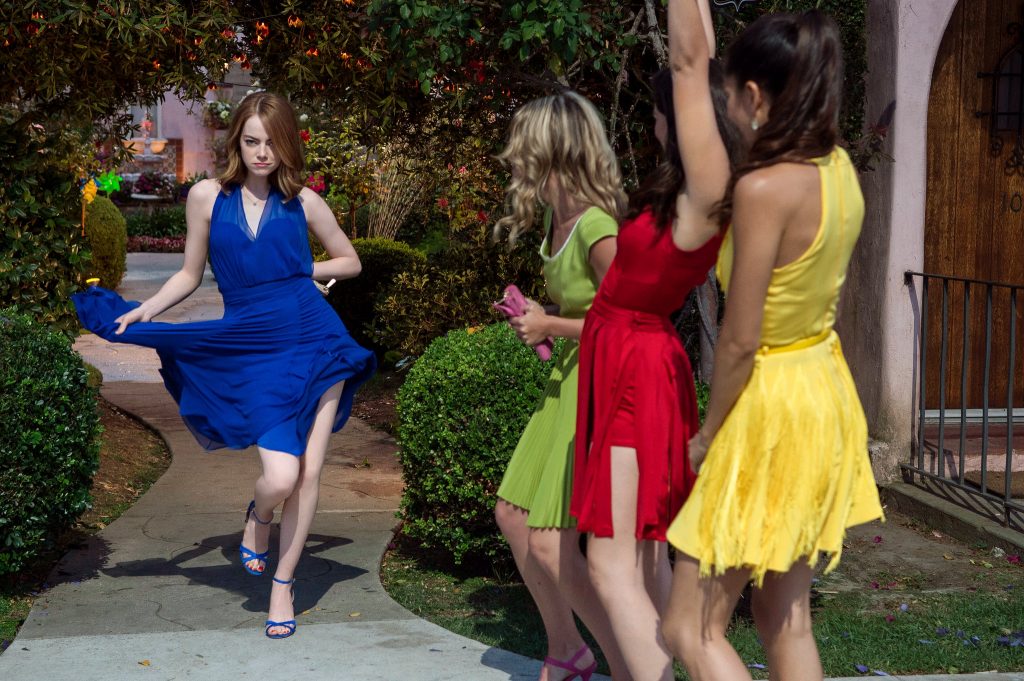 Dance first. Think later. It's the natural order. – Samuel Beckett
Unless you've been on another planet, you know La La Land, the award winning film musical that brings singing and dancing back to the screen. Since the vibrant and grand MGM musicals, this powerful form of expression has long been a part of the movies and it is truly wonderful to see this style of film on the main stage being celebrated once again. I grew up watching the golden oldies like Singin' In The Rain, South Pacific, and anything Rodgers & Hammerstein, so it's super exciting to see the modern take on the genre.
For most of us, the first form of exercise and creativity we experience is dance. From the moment a baby comes in to the world, their tiny foot will follow the beat of the music around them. As they grow, it is music that calms them, be it the tune coming from the mobile over their the cot or the Top 30 you put on and dance around like a mad person in an effort to make them laugh! My little bestie, Essy, loves Zayn's part of "I Don't Wanna Live Forever," although she does not like TayTay at all (cue the tears). But we looove anything by Ed Sheeran—we dance around the room like crazy. It's pretty incredible to see her little feet and arms get super electric as she dances/thrashes to the beat. I love seeing all the videos on Facebook of toddlers bouncing away to music, proving that dance is simply a natural reaction for humans. Going back to what I've mentioned before, our bodies are made to move. We're also built to create and to emote, and the purest form of that is dancing. Anyone that has ever witnessed a live professional ballet knows the power of a body talking.
As an actor, it is super beneficial to be able to move with a little grace and allow your body to speak. Be it so you can confidently put yourself forward for that musical, or simply for the elevated awareness it allows your body to experience. The health benefits are numerous and include aerobic fitness, heart and lung health, muscular strength and endurance, co-ordination skills, weight management, and improved mental functioning.
I've recently worked with an incredible director who shared her morning dance ritual with me. I've since worked it into my own, and let me tell you, not only does it loosen emotional blockages, free up your instrument and get your heart pounding, it makes you feel invincible! I now make sure I allow myself at least one song where I can totally lose myself to the beat, sing a bit, and laugh at myself, with myself. Has anyone ever felt anything other than totally awesome when you truly just dance like no one is watching? What better way to start the day?! Give it a go for a week!
While this month's workout is dance based, I incorporated a few styles and used a kettlebell for a couple of the moves, but you could use anything for extra weight—a backpack, water bottle, book?!
30 seconds work for each move, 1 minute rest at the end of the circuit, repeat at least 3 times. It got my heart pounding and my soul singing. Make sure you turn the music up!
---
---
Comments
comments