Casting director Manuel Puro has been on the casting scene for over two decades now, and recently he's gone one step further to create something truly outstanding (and one of a kind) for actors globally – an international online self tape course. Actress and writer for Casting Networks, Angela Peters, recently took part in Casting Director Manuel Puro's new online course, The Acting Habit, and had an incredible experience working on self tapes daily with actors from all around the globe. Self tapes are the way forward, and here Angela talks to Manuel to find out more about why he created this course, the importance of getting a self tape right, and more about his casting career.
Angela Peters – Casting Networks (AP): Manuel, we love Moon, Northern Soul, Narcopolis, and the other amazing productions you've cast. How did you become a casting director in the first place?
Manuel Puro (MP): Ah, that's a long story that ultimately involves being at the right place at the right time and grabbing hold of an opportunity and not letting go. After graduating university with a totally unrelated degree I knew I wanted to work in the film business but didn't know exactly where to start. I used lots of different creative techniques to get my foot in various doors and one morning I found myself in the office of a casting director – a job that I didn't even know existed. But something clicked and the rest as they say is history. I was very lucky to have been given that initial break by someone who has ended up being a great mentor – casting director Jeremy Zimmermann – not only in business but in life in general.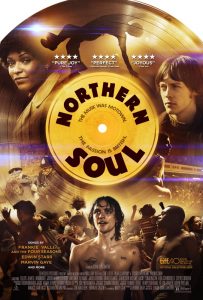 AP: And you've been in the biz for a few decades now (not to make you sound old!) but that means you know a lot about this acting and casting business. How have times changed, since when you started?
MP: I guess the two main changes are that the sheer number of actors has increased dramatically, and the role of the internet.
Back when I started you could pretty much know every actor, there was a smaller pool to choose from. Now the competition for roles is fierce. There's still room at the top, there always will be, but now jobbing actors need to have a wider variety of skills in order to stand out.
And like in all areas of life, the internet has revolutionized how we do our jobs. In the early days, the introduction of email made the distribution of scripts much simpler. Then, online directories started becoming common-place so there was less of a need for retaining photographs and up-to-date cvs of actors – they became available with a quick search. Plus we could distribute our casting needs more efficiently, sending our breakdowns with ease and receiving submissions in a more orderly manner. And more recently, as smart-phones have become prevalent, we've seen the advent of self-taping as an important step in the casting process.
When I think back to the days of photocopiers, fax machines, bicycle couriers, heavy physical directories that got updated once a year, and piles and piles of VHS tapes that were difficult to edit and transport… then yes, it does make me feel old.
AP: How did The Acting Habit come about?
MP: It's really the culmination of years of advice that I had been giving in face-to-face workshops, on my own website, and in blogs for other websites – including one on here a few years ago! [Casting Networks – Read Manuel's fantastic article here]. At it's simplest level I've always encouraged actors to act every day – to practice coming up with new characters, to let their imaginations run free, and to always be learning lines to keep their memories active and strong.
At the same time, self-taping has arguably become the de facto first step in the casting process. Love them or hate them they're here to stay, and it's a new skill that isn't really being taught properly anywhere – since self-tapes almost by definition are made by a single actor wherever they are (at home, in a hotel room, even in a car), going to a class doesn't really replicate the conditions they will find themselves in when having to make their own self-tape – things like finding the right lighting conditions and background, dealing with sound problems and the issue of what to do if no reader is present.
And with all this floating around in my head I had a conversation with my brother in law, who is an athlete – he'd been developing an online fitness course with a fellow athlete based on daily exercises – and again everything fell into place.
There are remarkable similarities between the regime a top athlete needs to undertake to compete at the highest levels, and the work an actor has to do to keep audition-ready!
AP: Having recently been completed the training myself, I couldn't believe how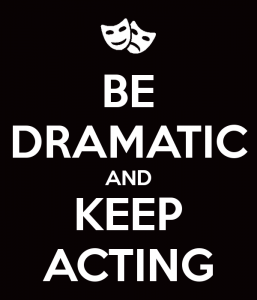 wonderful the whole process was, from receiving daily feedback on my self tapes, and watching and commenting on other's performances, to the actual daily practice of improving on my self tapes. Have you noticed a marked difference in the quality of self-tapes you've received for actual auditions following on from someone having done the course?
MP: Yes, 100%. And it's not just me. I've started getting success stories from actors who are crediting the course with helping them, at least in part, land real world jobs. It's immensely satisfying to know that it works.
Along with learning about the technical side of self-taping, many participants have also told me they have rediscovered the joy of acting and the sheer fun of playing a variety of roles that they are not normally given the opportunity to tackle in a safe, low risk environment. It's incredibly fulfilling feedback, as you can imagine.
AP: What would you say is the single thing that lets actors down when they submit a self-tape (even though I'm sure there's more than one)?
MP: Yes, tricky to narrow it down to one thing but if I had to it's probably framing – we need to see an actor's face and especially eyes clearly, so it's essential they choose the correct shot and eyelines to enable us to do that.
AP: And we saw your brilliant Equity video that came out the other month. Can you tell us a little more about why Equity approached you to be involved?
MP: Another case of right place right time. I was on an acting Q&A panel that included someone from Equity. A few weeks after that event they got in touch saying they wanted to produce a simple self-tape video guide and asked if I'd like to be involved. It was a fantastic experience from start to finish. Equity were a pleasure to deal with, and the actual shooting reminded me how hard it is to be in front of camera. My respect for actors – already pretty high – increased dramatically after the shoot!
[Casting Networks – Actors who want to watch that talk can see it here].
AP: Back to your castings and work, what would you say are your favourite types of projects to cast and why?
MP: I guess as a film-goer I love science fiction, so I enjoy when I get the chance to be involved with one of those. But honestly, my job involves messing around with actors so any project that facilitates that is worthwhile in my opinion – whether it's a feature film, a student film or something entirely different. I recently cast a Planet of the Apes video game for The Imaginarium and really enjoyed learning about their motion capture process. It's not just movement, but the whole of the actor's performance that was captured. I hope it becomes a massive growth area in the future.
AP: Given that you're known to be one of the most "actor friendly" casting directors out there, do you find you get inundated with actors contacting you? And how do you prefer actors get in touch? Turn up at your office, stalk you online, email? (Obviously not your office!)
MP: Yes, I've always welcomed actors getting in touch – without them I wouldn't have anything to do all day! I try to respond to everyone but sometimes that's not always possible so I encourage people not to take offence. An email every five or six weeks is the best way to keep in touch. And I like any other human being, I prefer proper personal emails, rather than standard form like emails that are being sent to hundreds of people at once.
AP: What do you think is the best way for a new actor to get on your radar as such?
MP: Along with sending me those killer emails, workshops are a good way to initially meet someone in a lower pressure environment. The better agents are also good at pitching their new clients and making me aware of their work. And needless to say I'm very involved in The Acting Habit so I do become familiar with an actors' work on there – but like with any other class or workshop that's no guarantee of getting an audition or employment.
AP: When actors come in to audition for you, there's a few things you love them to do including knowing their lines. You've made a point of actually putting in on your website. Do you think this practice means that you get a better performance from the actor? Why do you get them to be off book?
MP: It stems from working with directors who let me know they simply can't direct someone if they aren't off book. It does seem a fundamental part of the job, and in practice I think it is much easier to gauge an actor's take on a role when they aren't simply reading big chunks of it.
AP: And finally, do you have any new exciting projects that you have coming up that you're able to share with us?
MP: Yes, my autumn slate is looking very interesting, and for some reason although they are all English language there's a strong European bias. I'll be working on a French comedy that is a lot of fun, a haunting Spanish film that deals with family relationships over three generations of women, and a terrific Irish feature with strong dramatic roles from an exciting new writer-director.

---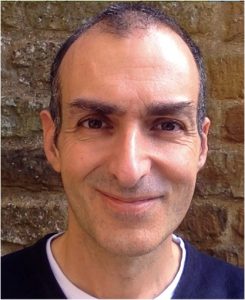 Comments
comments