Friendships and carefree fun are just some of the things we associate with youth. Long Summer nights, partying till dawn and road trips into the unknown all play a part in the prelude of our lives. When we are young, time seems to move rapidly yet it is as though a day never passes. Then the inevitable sound of routine and responsibility sealed with a two drink minimum rears its distinctive head. There is no turning back and sadly, no amount of Aspirin can save us.
If you ask me life has three stages; Childhood, Kidulthood and Adulthood and it is up to our own individual judgement to pick what phase we are in. For me this changes almost on a daily basis. Just when I think I have become more childlike than ever life throws a curveball immediately launching me into an adult. From there I alter between being an adult and a kidult. However as actors it is essential we never let go of the child within.
Aussie actors Damian Sommerlad (Ruben Guthrie) and Holly Brisley (Home and Away) have recently made an art of being fun and carefree. Both star in the new Australian film Life of the Party (LOTP) a humorous coming of age story about three friends who are approaching their mid-thirties and decide to prolong their youth by breaking the world record for the longest house party. Jason (Sommerlad) as a result of the relationship with his girlfriend Bea (Chara) and with the aid of his two best friends Kray (Budd) and Sandra (Brisley), attempt to write themselves into the history books. Chris Kirby is also attached as Perry Vaughan – a gangster with cash who bank rolls the whole attempt.
Filmed on location in various Sydney suburbs including Newtown, Chinatown, Mosman and Waverley Cemetery, LOTP will premiere in Sydney at the Hoyts Entertainment Quarter at 6pm September 20th. There are a limited amount of tickets available to the public for the Red Carpet opening so get in quick because lets be honest – no matter what age you are everybody loves a party!
---
Alixandra: Favourite moment on set?
Damian: Well the party scenes were a lot of fun to shoot! We had a lot of extras and the shooting schedule was pretty intense so we built up a real sense of family. People really bonded. And Michael would give little pep talks every day which became a bit of a fun tradition. Funnily enough one of our favourite moments on set was actually the most bittersweet. The final scene we shot was at Waverley Cemetery and we had a full day so we were chasing the light and shooting at magic hour. We pushed through with minimal takes, but managed to capture the most amazing sunset and snatched our last shot just as the sun dipped below the pacific. It seemed a poetic ending to a pretty intense month and since that scene opens the film, it was as thought almost we'd come full circle.
Holly: I really loved the round table rehearsal period, we were lucky for them to be held on the actual property that was to be our set for all the 'party house' scenes. It was very beneficial to familiarise ourselves with the surroundings and get a vibe for the space. Walking into rehearsals, especially when you don't know many of the other actors can be a little nerve-wracking, however we all hit it off straight away and it was awesome discovering the dynamics of the project together like we did. The initial stages of production were fun and hold a lot of fond memories, (mostly of Michael Budd and his millionth personal story for the day! LOL) some great friendships were formed.
A: Most challenging moment on set?
D: Probably my first day… The first set up was a pretty intimate scene between my character Jason and Bea (Georgia Chara) talking in bed. Georgia got into Sydney literally a few hours before, so given the time constraints we didn't really have much prep time together, which can be a big deal when you're shooting something so personal. An added pressure was being new to the crew so for the scene to work, it really hinges on relaxation and having a common understanding with your scene partner. Georgia is very grounded as a person and present as an actor however, so after a brief chat the scene flowed quite organically. Getting it in the bag was a big confidence boost, not only for us but the crew as well.
H: The 4am finishes (and there were a few!) my body clock was completely out of whack. There were a few wardrobe issues also. Due to the independent nature of the film we were mostly left to our own devices to dress ourselves for the scenes we were in. Which, I'd never done before! It was certainly a learning curve, I'm still having nightmares about continuity! Luckily I think we all did a pretty good job.
A: Most rewarding scene as actors in LOTP?
D: There were a few – on several occasions people really did shine. Caz Dickson did an extraordinary job as DP and watching play back on a number of occasions there was a sense we were catching some really special performances. Holly and Michael have one pretty intense scene where a lot of pre-existing tensions come to the fore. Seeing them improvise and make discoveries is really where acting starts to get exciting. Similarly Greg Eccleston has one scene where he opens up to Jason that was beautifully pitched, and Chris Kirby's Perry Vaughan invokes fire and brimstone towards the close of the film which resulted in a literal round of applause from cast and crew alike.
H: I had a great time with some of the drinking scenes. It's a fine line you walk when playing someone who is drunk, especially on camera! It's very easy to push too far and kill it. My character Sandra was 'tanked' on one of the nights in the movie and had a few emotional altercations with some other main characters. I enjoyed filming these scenes and hope they read well for the audience.
A: If life was to imitate art and you were to host the party of all parties describe what your festivities would consist of?
D: The party of all parties? I'd invite close friends and family and hold it at 35,000 feet on a plane chasing the sun so it would be eternally sun set and you could watch the world fly by far below. Combine that with a wicked playlist and all you could eat and drink and I think you'd have something pretty memorable!
H: I think I've already had it…My 30th was a 007 James Bond theme. There were 200 guests and we organised roulette wheels, black jack tables and a croupier for each. I had an awesome singer and DJ performing along with a wandering saxophonist. I also had a burlesque dancer who spent the night dancing in a giant oversized martini glass. It was a very special night and I honestly can't imagine topping it!
A: Why should people go see this film (apart from the awesome leads obviously)?
D: Because it's a real coming of age story that examines what it means to hit your thirties and what it is to really grow up. It also examines friendships and what it means to be in love which is very human indeed. It's got a great sense of humanity and a real odd ball sense of humour – both of which makes it a lot of fun!
H: It isn't about partying, well it is, but it isn't! Yes it's a story of three friends who attempt to break the record for the worlds longest house party but it runs much deeper than that. There's love, loss, life-lessons, humour and a lovely undertone about the importance of friendship and what their real priorities should be. Basically it's an enjoyable, humorous film that is super fun and a little on the quirky side. It showcases some great actors who I know you'll be seeing a lot more of in the future.
---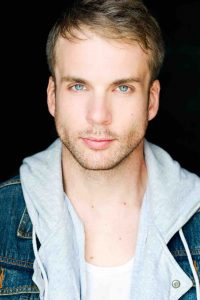 Damian Sommerlad is an Australian actor from Brisbane, Queensland. He is known for roles in Feature Films Battle Ground (2013), and TV Series The Casuals (2014).
He began his professional career on stage at the age of 13, playing The Artful Dodger in Lionel Bart's Oliver, before being cast in Benjamin Britten's Billy Budd.
He graduated with a BA in Screen Production from Griffith University in 2003 and worked in Film and Theater in Sydney Australia, before being awarded a Scholarship in 2006 to study at London's East 15 Acting School. He Graduated with a Masters in Dramatic Art. After working on stage across London and the West End, he returned to Australia after being cast in Battle Ground and now resides in Los Angeles.
Recent Credits include Postcolonial Nostalgia which was screened at Cannes 2017, playing Ruben in Brendan Cowell's Ruben Guthrie at the Australian Theatre Company in L.A and the Feature Film The Half Dead alongside John Rhys-Davies (The Lord of the Rings: The Fellowship of the Rings) and Tasma Walton (Home and Away, Rake, Cleverman) also slated for a 2017 release. Damian starred in the Australian film Dead Sunrise that will be part of the 2017 Phoenix Comicon.
---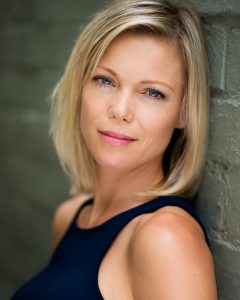 Holly Brisley is an Australian actor, presenter and voice over artist. Having started her career at Warners Bros Movie world in films; The Flood, Who Will Save our Children and Official Denial with Parker Stevenson, Holly was quickly snapped up by Channel 7 for the role of roving reporter on Agro's Cartoon Connection. From 1999 to 2001, Holly presented on various shows for the Music Country Network and secured roles in Scooby Doo: The Movie and Garage Days which was directed by Alex Proyas (I:Robot) Holly's other work includes; Escape with ET, Cheez TV, White Collar Blue, Beastmaster, Pizza, All Saints the Nine Networks host for the Looney Tunes Cartoon Show. In 2003 Holly landed the lead role in the Australian feature-film, The Crop, for which she won 'Best Actress' at the New York Independent Film Festival. She also played Heather Locklear's role of Sammy Jo in the Hallmark Channel's Behind the Scenes of Dynasty that same year. In 2004, Holly was once again given her own TV show called, Worlds Craziest Videos. She swept the floor in Dancing with the Stars and then went landed the role of Amanda Vale, the resident vixen on Home and Away.
---
Comments
comments